Intel and Micron reach flash frontier
20nm dies on the way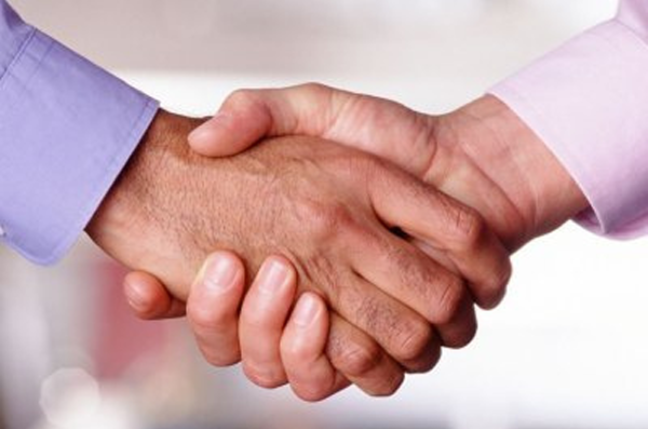 Intel and Micron have claimed the flash high ground, or low ground really, with a 20nm process which is ready now.
Competitors like Samsung and Toshiba are in the 25nm area and Intel Micron Flash Technologies (IMFT), the Intel Micron JV, has leap-frogged them to 20nm. The smaller the geometry, the more flash cells you can get in the same physical space.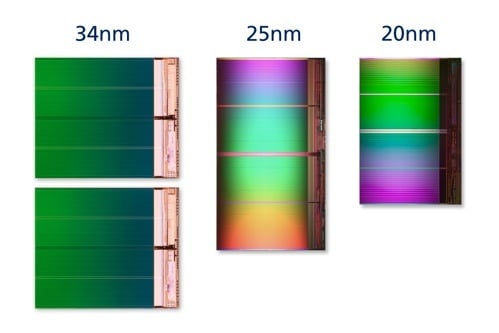 8GB die comparison (Intel)
Intel and Micron say they can build an 8GB multi-level cell (MLC) device, not specifying the number of bits per cell; we're assuming 2-bits for now. The chip measures 118mm2, which is 30 to 40 per cent smaller than existing 25nm 8GB product. IMFT says that space-constrained tablets and smartphones can use it instead of larger flash chips, releasing space for larger batteries or additional functionality.
IMFT states: "It provides approximately 50 per cent more gigabyte capacity from these factories when compared to current technology. The new 20nm process maintains similar performance and endurance as the previous generation 25nm NAND technology." That's a relief, as NAND geometry shrinks generally decrease performance and shorten endurance.
IMFT's 8GB device is sampling now and is expected to enter mass production in the second half of this year. At that time, Intel and Micron also expect to unveil samples of a 16GB device, creating up to 128GBs of capacity in a single solid-state device smaller than a US postage stamp. ®
Sponsored: RAID: End of an era?