Best practices in virtualisation
A pitch for ITIL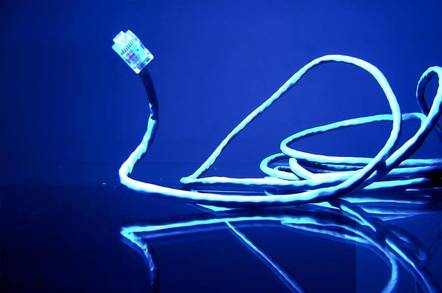 Getting IT aligned with the business's needs and strategies is probably one of the toughest elements of any IT manager's job - yet remains among the most essential, right up there with keeping the lights on.
It's about ensuring that IT delivers a return on investment, demonstrates its business value, provides continuous improvement, and gives the business a competitive advantage, all while demonstrating proper IT governance.
ITIL (IT Infrastructure Library) has become the industry's generally accepted way of going about this. According to the IT Service Management Forum, ITIL is a public framework that describes best practices in IT service management and IT governance. It focuses on the continual measurement and improvement of the quality of IT service delivered, from both a business and a customer perspective. Its scope includes service strategy, design, transition, operation and continual improvement.
Best practice makes (almost) perfect
Essentially, ITIL is a framework, not a set of rules. In the real world, it's about best practices - doing things in a way that have been shown to work and to be effective - along with information sharing, planning and accountability, which means that, if things do go wrong, there is an audit trail to be followed to ensure that the same mistakes don't recur.
Virtualisation in this context is not so much a technology as a means for providing service delivery outcomes, so it affects other ITIL-managed processes.
For example, virtualisation can support better continuity management, allowing for faster disaster recovery. Allied to that is availability management, where virtualisation improves fail-over processes, as it can remove the need for mirroring the entire hardware estate and enable the use of virtual machines instead.
It allows you to improve capacity management, with resources moving around the data centre according to need, not where the hardware happens to be installed. And it boosts the bottom line - service level management - because of its ability to provision new servers and applications quickly and cheaply.
That's not all though. The application of ITIL methodologies to virtualisation itself can help you achieve improved outcomes. ITIL is essentially a process of thinking problems through. It can affect how, for example, you measure and monitor the virtual infrastructure, and can help you decide, for example, whether installing new, more powerful virtualisation hardware will positively affect service delivery.
Layer cake
Opposition to ITIL often centres on the fact that it adds an additional layer of complexity to operations. However, many practitioners also see that as a benefit, because it allows IT managers to explain to themselves and then to stakeholders the risks and benefits of pursuing a particular strategy - whether it originated from business managers or from IT.
It's worth recognising that when a business manager wants a new virtual server now, delivering one in a handful of minutes may in fact not be the best thing for the business as a whole. But just because virtualisation technology allows you to provision a server near-instantly, doesn't always mean that's the right thing to do.
IT managers working in an ITIL-aware organisation are empowered - given a framework -- within which they can ask questions. So it legitimates questions such as whether the need has been fully thought through, and whether other resources are available that could meet this need.
In other words, adopting good practices can help the service provider - that's you - to create an effective service management system that adds value to the business as a whole.
Overall, the outcomes of managing an virtualisation infrastructure using ITIL-based practices should include increased user and customer satisfaction with IT services, better service availability, directly leading to increased business profits and revenue; financial savings from reduced rework, lost time; improved resource management and usage; improved time to market for new products and services; and improved decision making and optimised risk.
So what's not to like? ®
Sponsored: Minds Mastering Machines - Call for papers now open