Kogan hits 'net-on-TV', Android, Ubuntu markets all at once
Tablet price smackdown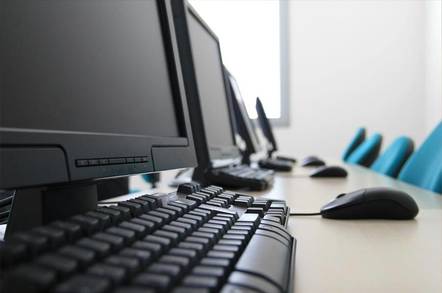 Serial stirrer Ruslan Kogan has decided that Gerry Harvey is too boring a target, and wants to stick his thumbs in Steve Jobs' eye instead. To that end, the latest release list from the upstart vendor includes a 7" Android tablet starting at $139 (£99).
The latest Kogan Technologies lineup also includes an internet-on-TV service based on Android, along with a range of cut-price mini-laptops running Windows or Ubuntu.
The 12" laptops come with or without keyboard (Agora Pro at $319/£219, or the base model at $299/£229). Note that Kogan's new "live pricing" on its ecommerce site means the price at a given moment might vary from the prices given here.
The laptops come pre-configured with the user's choice of Windows or Ubuntu.
If the Kogan website isn't just playing the "buy now or pay more" game, these introductory prices are set to rise at some indeterminate point in the future.
Finally, Kogan is also spreading the Android love with a cheap internet-TV device. The Agora Internet TV Portal gives users browsing and streaming to their TVs, with either an optical remote or optional keyboard. The Internet TV box ships at $149 (£99), with the keyboard offered at $39 (£25). ®
Sponsored: Minds Mastering Machines - Call for papers now open