OFT probes extended warranties
More bad news for Dixons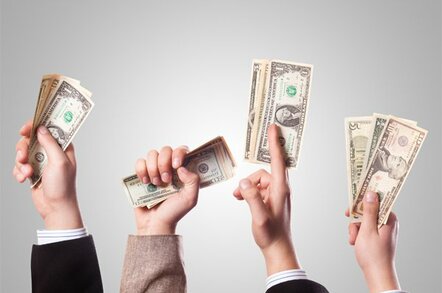 The Office of Fair Trading is launching a short, sharp investigation into the market for extended warranties, having found some stores are not complying with rules imposed after a previous probe.
The OFT will investigate the £750m market to see if consumers are getting a fair deal when buying extra guarantees for domestic electrical items.
Claudia Berg, Director in the OFT's Consumer and Goods Group, said: "We plan a short and focused market study to find out quickly what, if any, action is needed to make this market more competitive, to the benefit of consumers and the wider UK economy."
This latest investigation is a result of last year's investigation into the market for domestic electrical goods where some concerns were raised about the unfair advantage retailers have to sell them when they sell the products, and whether the guarantees represent value for money.
The hugely profitable business has been investigated by the Competition Commission on behalf of the OFT before.
Any changes would be bad news for the likes of Dixons, where no visit is complete without the plaintive cries of "do you want Mastercare?".
Investment analysts are already calling on Dixons to leave the UK.
That probe found a lack of competition between providers and led to the Supply of Extended Warranties on Domestic Electrical Goods Order 2005 to improve consumers' rights. An OFT evaluation in 2008 found this was failing because some stores were ignoring it.
The OFT also said today it would not be investigating the market for repairs of domestic electrical equipment, because it did not find enough evidence to support claims that manufacturers are restricting access to technical information and spare parts by independent repairers.
The OFT's full statement on extended warranties is here. ®
Sponsored: Minds Mastering Machines - Call for papers now open