Dell uncages Xeon E3 servers for SMBs
Homegrown PowerConnect switches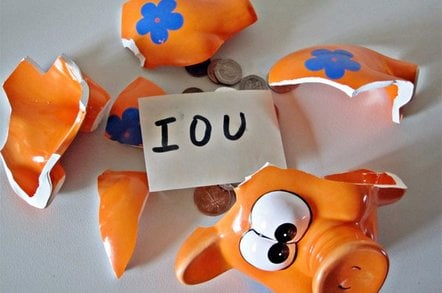 Dell has made a good living selling single-socket servers to small and medium businesses, and it is out there in front again supporting Intel's just-announced "Sandy Bridge-DT" Xeon E3-1200 processors in its PowerEdge machines.
There are eleven Xeon E3-1200 chips, with four of them being aimed at workstations specifically thanks to the integrated HD Graphics 3000 graphics processors on the die; the other seven can be used in single-socket servers or workstations with discrete PCI-Express graphics cards, which offer better eye candy than the integrated HD Graphics. No matter how the Xeon E3-1200 processors are used, they plug into the new Socket-H2 socket, which is also called the LGA 1155 socket and which is implemented on a platform Intel has code-named "Bromolow".
The Bromolow platform uses the "Cougar Point" chipset that Intel found a bug in back in January and that it has subsequently fixed to keep SATA drives from failing under certain circumstances. The Bromolow server platform offers three different Cougar Point chipsets, and there are eleven others for desktop and notebook PCs, all of which you can see here. The C202 and C204 chips are aimed at entry servers, including micro servers for hyperscale clusters that drive Web applications, while the C206 is aimed at Bromolow platforms that are for workstations using the integrated HD Graphics.
The Bromolow platform only supports a single processor socket and four DDR3 memory slots for that socket. If you want a single socket server that supports six memory slots, you'll have to wait for the "Sandy Bridge-EN" Xeon E5 processors in the third quarter, which will plug into Intel's Socket-B2 socket in one of four different "Romley" server platforms that will span the rest of the Sandy Bridge Xeon lineup.
Dell is kicking out two new Xeon E3 servers today, one in a tower configuration and another in a rack setup. And Dell thinks that SMBs are getting ready to do some upgrading under their desks and in their data closets.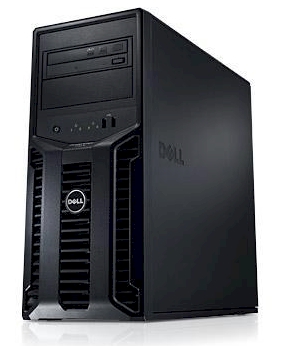 The Dell PowerEdge T110 II entry server
"We still see some customers holding onto their three-year-old servers," Tony Parkinson, director of small and medium business at Dell, tells El Reg. "But I think the cost of running those older platforms is starting to hit home, and other customers are tired of trying to get by with a desktop as a server. They are seeing that there is some sign of economic recovery and they are trying to figure out if their infrastructure can handle growth and new client devices."
The PowerEdge T110 II is the tower server and it is the new entry point in a five-box Xeon tower server lineup peddled by Dell. The T310 is a single-socket Xeon box that has more peripheral expansion than the T110, and the T410, T610, and T710 are progressively beefier two-socket servers. Dell does not do tower servers based on Opteron processors from Advanced Micro Devices (and yes, that is odd).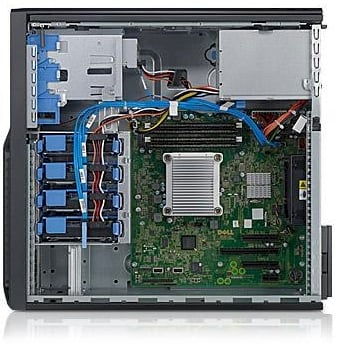 The cutaway view of the PowerEdge T110 II server
Dell is opting for the C202 chipset in the T110 II server, and supports the full four slots of memory with memory stick capacities of 1GB, 2GB, 4GB, and 8GB at speeds up to 1.07GHz. The C202 chipset supports a mix of speeds on the PCI-Express 2,0 slots, and Dell's mobo has four slots (two x8s, one x4, and one x1). Dell is supporting the quad-core variants of the Xeon E3-1200 processors aimed at servers in the box (not the two-core, low-voltage E3-1220L, which is a 20-watt part aimed at real micro servers).
Most SMB shops using tower servers could care less if their chips burn 45, 80, or 95 watts and will go for the fastest four-core chip their budget will allow. The 3.3GHz E3-1240 would probably be the most popular one, looking at Intel's list prices for 1,000-unit trays of the chips. The 3.5GHz E3-1280 costs almost twice as much and is totally silly, and the extra money you pay for the 3.4GHz E3-1270 is not worth it, either.
If SMB shops want to splurge on anything, it should be on main memory or extra disk capacity – or even perhaps a server virtualization hypervisor. Although to say that is probably sacrilege to Intel.
Sponsored: Minds Mastering Machines - Call for papers now open