White iPhone 4 out by month's end
Wait over?
Apple's almost mythological, fully vapourous white iPhone 4 is merely a few weeks away from launch.
You'll have to take the word of a trio of unofficial sources, cited by Bloomberg, for it - Apple itself has yet to announce availability.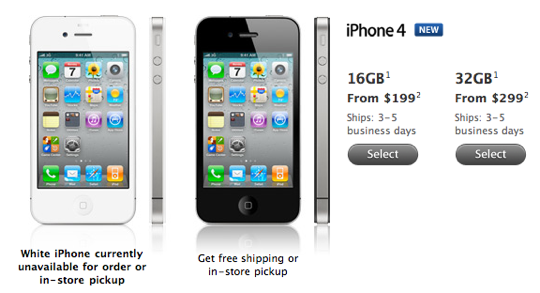 Last month, Apple marketing chief Phil Schiller Tweeted that the oft-delayed shiny white smartphone would be out this spring. He was re-iterating an announcement made by Apple in December 2010.
Originally, the white iPhone 4 was to have debut alongside the black one, in June 2010. But Apple kept putting its release off, time and time again.
Some early samples slipped out of the company, but other fans chose to build their own versions.
Many folk they'd never see it at all. Earlier this month, Apple yanked images of the handset from its website, leading some pundits to claim the icy smartphone's release plan had melted away like the winter snow.
Not so, say the moles: US operators AT&T and Verizon will put it on sale by the end of the month.
We'll believe it when we see it, though if the iPhone 5 really won't be out until 2012, Apple may see the white iPhone 4 as a way to prolong the current model's lifespan. ®
Sponsored: Minds Mastering Machines - Call for papers now open