Quantum automates tape media checking
Will use LTFS in future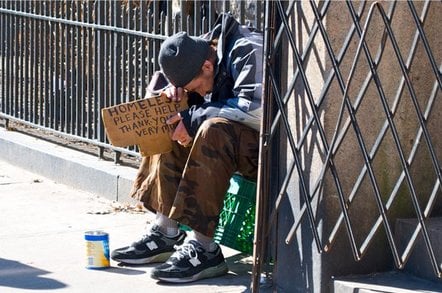 Quantum has built on its i6000 library tape MeDIA scanning function with an enhanced Extended Data Life Management (EDLM) feature to automatically migrate data from doubtful tapes.
This should calm the nerves of archive managers wary of putting their digital assets on archive tapes, which could suffer silent data corruption over the years and irretrievably lose their contents. The news follows SpectraLogic's announcement of similar functionality last month.
EDLM is driven by settable policies and any LTO-2 and later LTO-format tape up to LTO-5, in a Scalar i6000 library can be scanned in the background, while the library is concurrently dealing with tape reading and writing requests.
As with the previous MEDIA product, there are Quick, Normal and Full scan options and administrators can be alerted when a suspect tape is found. Utilising integration with the StorNext Storage Manager software, the contents of suspect tapes can be automatically migrated to a fresh tape without administrator intervention.
Quantum stated: "Because Storage Manager also manages where archived data resides, it knows where the newly copied content is stored for future archive access."
EDLM should ensure long-term tape-based archival is much more reliable than disk-based archival. Quantum's SVP for file systems and archive products Janae Stow Lee said: "Any customers with lingering concerns about the risk of migrating film assets to digital tape need no longer worry; the combination of EDLM and StorNext should eliminate the risk of data loss in properly managed environments."
"Properly managed" presumably means running regular EDLM checks on the tape media using the three kinds of scan in an orchestrated way, such as a highish frequency of quick checks, a middling frequency of normal checks, and a lower frequency of full checks.
StorNext is Quantum's virtualised file management system for digital workflows and Storage Manager, Quantum says, complements this. There are more than 6,000 StorNext installations and Quantum is intent on extending its functionality and developing its use.
The company has said it will use LTFS (Linear Tape File System) functionality as "a format for content portability and extended archive applications using… StorNext Storage Manager software and Scalar tape libraries." LTFS was developed by IBM and is a self-describing tape format, using an index on the tape, which provides a file system view of a tape's contents and can be used by any software to provide drag-and-drop access to and from a tape. The other LTO consortium members, HP and IBM, will also use it.
You can get the LTFS format specification here (pdf) and a Coughlin Associates white paper on EDLM here (pdf).
No pricing information was revealed, and EDLM will be available later this quarter in the Scalar i6000 library. ®
Sponsored: Minds Mastering Machines - Call for papers now open