HDS boss submits to Infosmack grilling
Information ubiquity. Oh yes!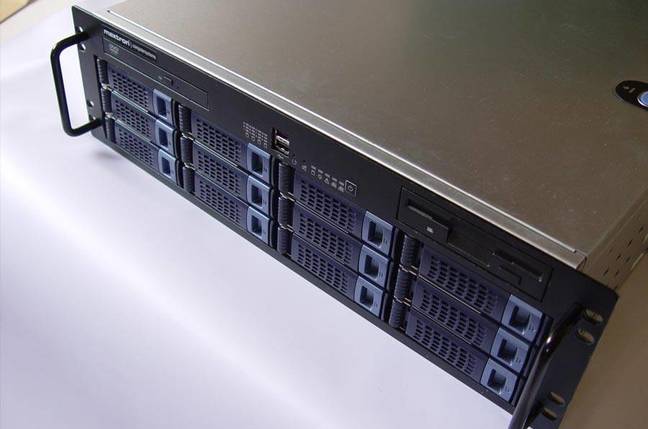 Episode 94 Each year in April, the storage industry swarms to an American watering hole, some say to breed. Other say they are hanging at Storage Networking World. Who knows what's right?
We asked Infosmack hosts Greg Knieriemen and Marc Farley and their trusty friend Diva of Disruptive Technologies Christina Weil to investigate. Their forensic anthropology skills were lacking, alas, so they concentrated on what they do best,: making great radio shows with great guests.
They came back with this, an interview with Jack Domme, CEO of Hitachi Data Systems (HDS) live from Storage Networking World in Santa Clara, CA.
Let's drum up some show notes for episode 94.
This week the crew discuss:
Jack's SNW keynote: "Entering the Age of Information Ubiquity"
3 Types of Clouds: Infrastructure Cloud, Content Cloud and Information Cloud
Technology vision vs. product pitches
Information management
Tiering on specific media types shouldn't matter
Discoverabilty of all data
How HDS has evolved since Jack became CEO
Significance of storage virtualization with server virtualization
Courage of conviction
How HDS leverages Hitachi Ltd.
Reflecting on HDS VSP launch
The relationship between HDS and VMware
Customer choices and Single-source vendor
Storage as a commodity
You can listen using the Reg media player below, or download the MP3 here. ®
More subscription options
Subscribe through iTunes
Subscribe through Google
Subscribe through Stitcher
Sponsored: RAID: End of an era?