World pays tribute to Yuri Gagarin
Let's go!
The world is today paying tribute to Yuri Gagarin, who 50 years ago became the first man in space.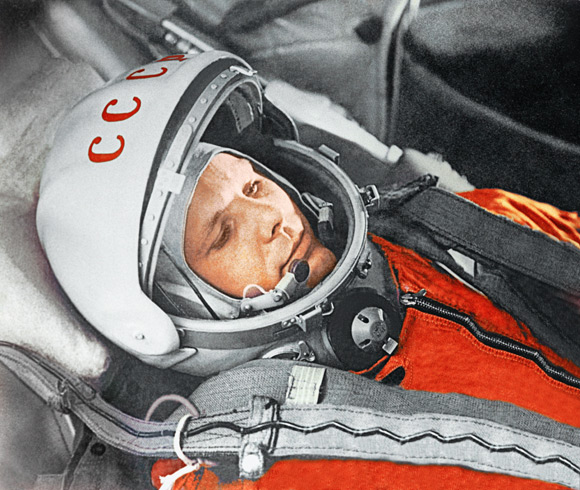 Gagarin departed Kazakhstan's Tyuratam missile range (later renamed Baikonur Cosmodrome) at 07:08 GMT on 12 April, 1961. The 27-year-old famously shouted "Poyekhali! (Let's go!)" before the launch, although his apparent enthusiasm masked personal doubts that he'd survive the mission.
During the historic 108-minute flight of his Vostok 1 spacecraft, Gagarin passed east over the Soviet Union and the Pacific, skimmed over the Straits of Magellan before crossing the Atlantic, Africa and the Middle East.
He parachuted down in Russia's central Saratov region, to be met by an amazed farmworker who offered the cosmonaut bread and milk.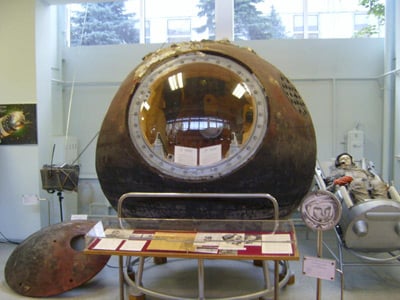 The mission nearly ended in disaster when the Vostok 1's descent capsule (pictured) and service module failed to separate cleanly. The heat of re-entry finally burned through a bundle of connecting cables holding the two together, after what were undoubtedly a nerve-racking few minutes for Gagarin.
Vostok engineer Georgy Grechko, 79, told Reuters: "When I dream now, it is mostly nightmares about the descent. When the craft re-enters the thick levels of the Earth's atmosphere, it burns. The flames tear at the craft. It rolls and the coating melts. It's scary."
Veteran space journalist Vladimir Gubarev, who knew Gagarin when he was a young fighter pilot, said: "For 10 whole minutes of his flight, he thought he was dead. The flight was absolutely heroic. It was unimaginably difficult. People thought a man might go crazy in space."
Sponsored: Minds Mastering Machines - Call for papers now open