Brits won't get PSP price cut, says Sony
Exchange rate machinations
UK gamers aren't going to enjoy the benefits of the €50 (£44) price cut Sony has just applied to the PlayStation Portable.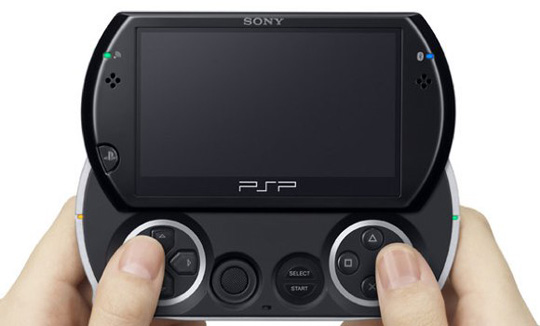 According to the consumer electronics giant, its Euro-Yen exchange rate wobbles that have allowed it to knock the PSP from €180 to €130 (£159 to £115), but with the Sterling-Yen rate being where it is, it can't make the cut here.
"We are not in a position to offer a similar cut in PSP for the UK," it said.
The PSP is currently priced at £130. ®
COMMENTS
It's Sony...
After flogging honest consumers "music discs" with rootkits, and arbitrarialy removing what PS3 owners can do with kit they've bought, they're on my "boycott for life" list.
(Goes back to infantile DS handheld...)
@AC
Yes, they are compulsory if:
---You want to use network play
---Play newer games (these demand more recent firmware)
So saying the updates are not compulsory is a total crock.
Sony sold the PS3 as advertised with the "Other OS" option and then arbitrarily removed it. Why consumer organisations the world over haven't spanked Sony to hell and back beats me.
There again, Sony were not adequately punished for the rootkits. (Yes, I know they were on BMG discs, but BMG is just a subsidiary of Sony, ergo Sony are responsible)
Meanwhile...
... Sony aren't going to enjoy the benefits of pocketing my hard earned money at all. However, that will be more than compensated by numerous Sony fanboys who will willingly carrry on being ripped off. So everybody's happy I guess.
Never fails to amaze me...
It never fails to amaze me that when the exchange rate is in our favour that it is never passed on, but when it's the other way around it is. (Or isn't in this case. iygwim)
And it's not just sony. Seems all the big corporates are guilty. Have you seen how much cheaper a mac is in the us?
Good to see rip off Britain is still alive and well.
Compulsory to choose what you lose
It's true that the firmware upgrade wasn't compulsory, but if you don't do it then you can't play games online, which is also one of the features people paid for.
So, having paid your money for both features, you're given the choice of losing Unix or losing online games. Making a choice was compulsory.