Hasselblad H4D-40 Stainless Steel 40Mp camera
Shiny special edition for the pros
Optical profusion
Currently, Hasselblad has 11 focal lengths in the H series and they are all beautifully built, precision optics. During tests I used the standard HC 80mm f2.8, a wide-angle HCD 28mm f4, and a portrait HC 150mm f3.2. Compared to 35mm or Leica S lenses Hasselblad's optics are massive and heavy but they are incredibly sharp and have very little distortion.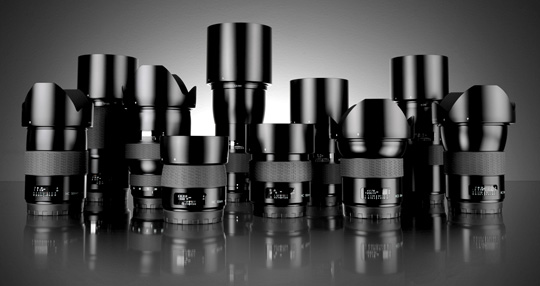 Lens line-up
Even the 28mm, currently the widest lens available for medium format, displayed virtually no loss of sharpness in the corners. The standard 80mm also performed very well with great colour reproduction and consistent output. The 150mm lens was easy to handle, with a moderate telephoto effect that is perfect for portraits. I was also given an HTS 1.5 Tilt and Shift Adapter to play with. This clever little tool is Hasselblad's attempt to steer photographers away from the need to use large format cameras and towards an all-encompassing system.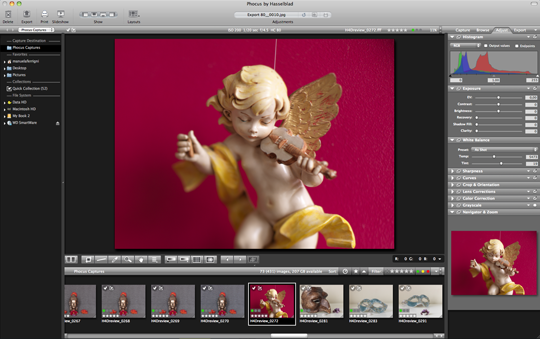 Phocus software features lens corrections and professional retouching
I'm still partial to Leica lenses over Hasselblad ones but when I compared the final images produced with the Leica S2 and the H4D-40, the latter had the most calibrated and detailed results. This is almost certainly due to the images being processed through Phocus, which contains the exact parameters of each individual lens and can apply to automatically apply correction of chromatic aberrations, distortion and vignetting. This level of enhancement goes beyond what Adobe's Lightroom or any other non-proprietary software can do. The final processed files are razor-sharp, have rich colour and tonal gradation and a complete lack of optical flaws.
ISO performance is in line with what I expected from a classic medium format system but still not near as good as the Leica S2 or the Pentax D645, which actually uses exactly the same Kodak sensor. Phocus controls, but cannot remove the noise present at 800 ISO and above.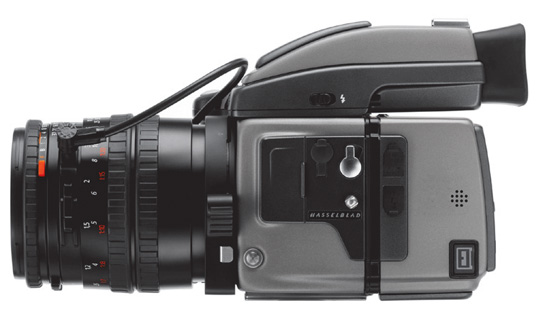 The CF lens adapter enables the use of V-series optics
I was quite pleased to find instead that the H4D-40 carried off handheld shooting in available light quite well despite not being engineered for that. The sheer weight of the camera together with the well balanced and ergonomically designed body helped steady my hand producing acceptable, if occasionally blurred results. White Balance was not always spot on though. For example, the creamy white walls inside the British Museum had an obvious blue/green cast in my H4D-40 shots, which I never had when I photographed it before with my Nikon. This can, of course, be very easily corrected in Phocus.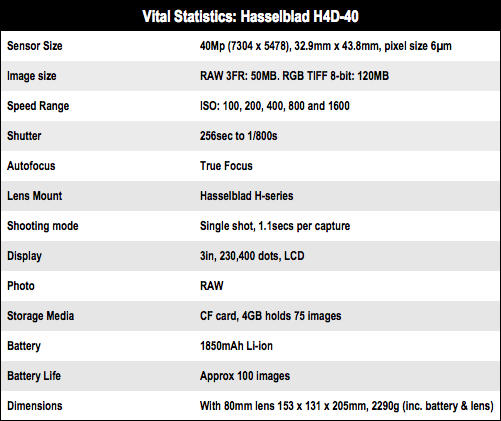 Sponsored: Minds Mastering Machines - Call for papers now open