Hasselblad H4D-40 Stainless Steel 40Mp camera
Shiny special edition for the pros
Field labour
For most other field applications, the H4D-40 is still no replacement for the fast response and portability of a full-frame DSLR, especially considering the ever-increasing resolution and pixel performance of leading models, or the alternatives of the Leica S2 or Pentax D654.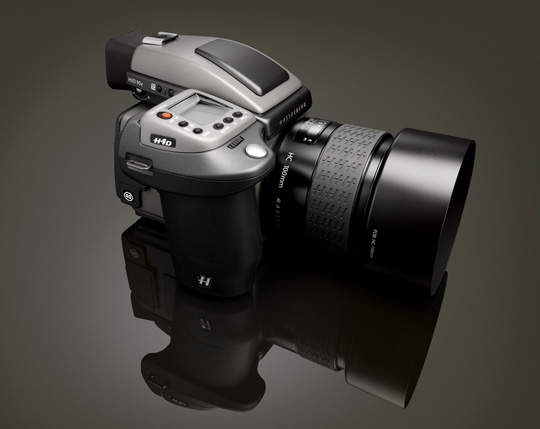 If the Stainless Steel models are sold out, the standard H4D-40 will still be good for your image
Indeed, there's no escaping the weight and bulk of this camera which makes it difficult to carry around on assignment. Also, the issues with the display, the high ISO noise performance and autofocus behaviour in low light, add to the challenge. Battery life is a real issue too. Certainly, I expected such a powerful camera to be power hungry but I didn't expect the rechargeable Li-ion battery to last less than 100 shots. For any serious shooting, carrying spares is a must.
Verdict
These factors highlight how the H4D-40 is more attuned to the needs of commercial photographers shooting in controlled location environment. With this in mind, if you are a professional in the market for an outstanding and affordable MF system that is flexible enough to take on location, then this is definitely the camera for you and a commendable engineering effort from Hasselblad.
Overall, the H4D-40 – together with the release of the cheaper H4D-31 – brings a lot of improvements over competing MF models and represents Hasselblad's first serious step towards a more unified, 35mm-style, medium format DSLR. ®
Catherine Monfils is a professional photographer specialising in portraiture, lifestyle and fashion.
Thanks to Pro Centre for the loan of the review sample.
More Camera Reviews…

Canon
EOS 60D
Pentax
645D
Leica
S2
Nikon
D3s
Hasselblad
CFV-39
Sponsored: Minds Mastering Machines - Call for papers now open

Hasselblad H4D-40 Stainless Steel 40Mp camera
Unique professional modular camera system for studio and occasional field use with an extensive range of accessories.
Price:
Stainless Steel: £15,594 (body only), £16,794 (with 80mm lens) Standard: £14,634 (body only), £15,834 (with 80mm lens), £3,474 (HCD 28mm), £1,902 (HC 80m), £2,754 (HC 150mm), £4,194 (Tilt-shift) RRP