Wii gets customised with water coolers
Mod madness
We've seen all sorts of console customisation over the years but this Wii mod is certainly up there as one of the coolest.
Mod magician Angel OD has been busy working on The Wii WNLimited Edition since December 2009. His creation features a completely unnecessary but über awesome water cooling system. The whole piece is wall-mounted and encased in a slick metal case with a window to see the disk spinning.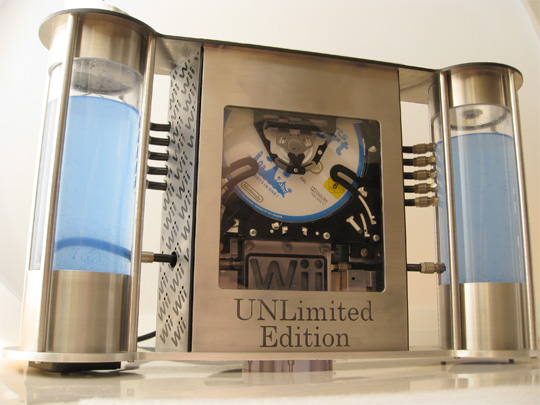 To see more pics and the history of his project, visit the forums at Bit-tech. ®
Sponsored: Application managers: What's keeping you up at night?