Satyam pays $10m to end fraud probe
PwC coughs up too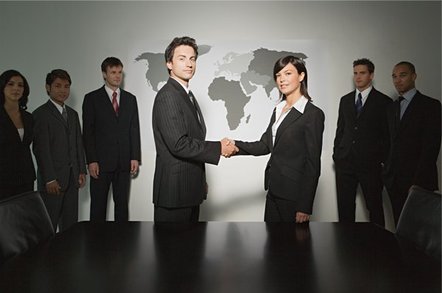 Indian reseller and outsourcer Mahindra Satyam and its auditor PwC have paid a total of $16m to end a US investigation into fraud charges.
The Securities and Exchange Commission said yesterday that failings by five PwC Indian subsidiaries allowed the massive fraud to go undetected for years. It said the problems were not limited to Satyam but showed a wider failure across the accountancy firm's Indian operations.
The SEC named Lovelock & Lewes, Price Waterhouse Bangalore, Price Waterhouse & Co. Bangalore, Price Waterhouse Calcutta, and Price Waterhouse & Co. Calcutta.
PwC agreed to pay $6m - the largest ever penalty paid by a foreign-based accountancy firm.
The five companies also agreed not to take on any new US clients for six months while it trains staff and sorts out procedures. PwC also agreed to independent monitoring of standards in future.
Satyam agreed to pay $10m to the SEC and carry out internal reforms. The Indian government took control of the company when the depth of its problems was revealed.
The company stressed it was not admitting, or denying, any wrongdoing by paying up. Satyam said the company had been transformed since the fraud came to light in 2009.
Satyam's former boss Ramalingu Raju is waiting to answer fraud charges which came to light when he wrote a "mea culpa" letter to the board of directors admitting to years of inflating profits and over-stating employee numbers.
Two PwC staff are also awaiting trial.
Robert Khuzami, Director of the SEC's Division of Enforcement, said: "PW India violated its most fundamental duty as a public watchdog by failing to comply with some of the most elementary auditing standards and procedures in conducting the Sataym audits. The result of this failure was very harmful to Satyam shareholders, employees and vendors."
Lovelock & Lewes and Price Waterhouse Bangalore have agreed to pay a further $1.5m to the Public Company Accounting Oversight Board for violating its rules.
The SEC statement on Satyam is here, and Satyam's version of the SEC settlement is here. ®
Sponsored: Minds Mastering Machines - Call for papers now open