Internet retail tax threshold 'probably irrelevant'
Oz Productivity Commission looking at online sales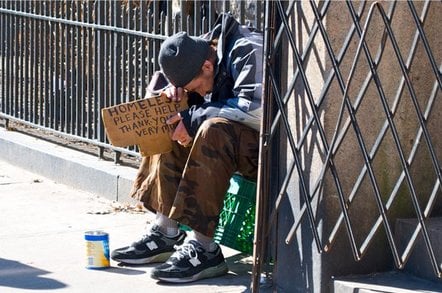 Australia's Productivity Commission is re-igniting the debate about online retail, competition and taxation, with an issues paper published late last week.
The paper, titled "Economic Structure and Performance of the Australian Retail Industry", launches the commission's inquiry into the industry, with a particular focus on issues such as the impact of online retailing, and whether current tax and regulatory instruments need updating.
Since early this year, traditional retail players have been calling for a change to the threshold at which the GST (goods and services tax, analogous to the UK's VAT) is collected on purchases made from overseas internet sellers. While GST is legally due on all purchases, there is a long practice of not seeking to collect it when the purchase is less than $1,000.
Retailers blame this 10 per cent impost – or rather its lack – for making them unable to compete with products sold on sites like eBay.
The Productivity Commission appears to have only limited sympathy for this notion, however. The commission writes that the "value of parcels currently entering Australia and taking advantage of the low value threshold is less than $100". This figure, the commission notes, will be known with greater confidence when a study by Australian Customs is completed.
If, as the commission expects, internet imports favour low-value products, it says an adjustment to the GST collection threshold would have little impact.
Interestingly, data presented by the Productivity Commission and sourced from the Australian Bureau of Statistics shows that "non-store" retail (including internet retailing) fell in Australia during the period 2008-2009, losing 22 per cent of revenue in Australian dollars.
The commission also subtly undermines the oft-stated nostrum that Australian retail prices are higher than those overseas because we have (relatively) higher costs for physical retail rents.
It notes that IBISWorld data ranks retail trade in Australia as offering the second-highest industry sector in terms of return on shareholders' funds, "notwithstanding labour and occupancy (including rental) costs" that "appear high" when compared to other countries such as the USA.
Submissions to the Productivity Commission inquiry are invited until May 20, 2011. ®
Sponsored: Minds Mastering Machines - Call for papers now open