Sony Ericsson Xperia Arc Android smartphone
Ahead of the curve?
Core values
Whether the Arc will be able to compete for speed with the upcoming dual core handsets remains to be seen, but its 1GHz processor is certainly no slouch. In fact, whizzing around the menus and flipping between apps feels exceptionally fast. Gingerbread features a lot of small changes and bug fixes, such as improved power management and better keyboards.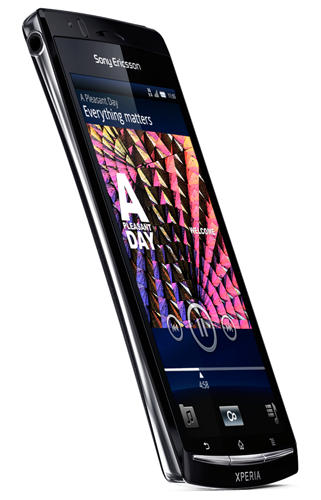 Nifty, with a decent battery life too
There's also support for NFC (Near Field Communication) and SIP VoIP calling, neither of which are likely to get much use until NFC payment systems and Google Voice take off in the UK. Conventional call quality sounded fine with no hint of distortion on voice calls, even with the volume cranked up to the max.
The browser is standard Android, and there's nothing wrong with that, especially with its support for Flash video and the pinch-to-zoom screen. I missed having the Android search button on the front though, since I had to go to Google first before I could look for anything. The strikingly clear and sharp screen looks great any time, but it really comes into its own when watching films.
The Bravia processing engine – adapted from Sony TVs – plays a part in this viewing experience, working as it does to reduce noise and enhance contrast, as well as seeming to make everything look a little brighter. Good though it is, it's useful that you can turn the Bravia engine off when you're not making full use of it (it's wasted on text messages, really) which will help save the battery.
The screen resolution has also been upped to 480 x 854 pixels and the LED-backlit screen is also apparently ever so slightly closer to the glass cover, making it easier to view in sunlight. There's no option to stretch letterboxed films to fit the screen, which is a pity, as is the fact that the speaker can sound a wee bit strident when cranked up to full volume.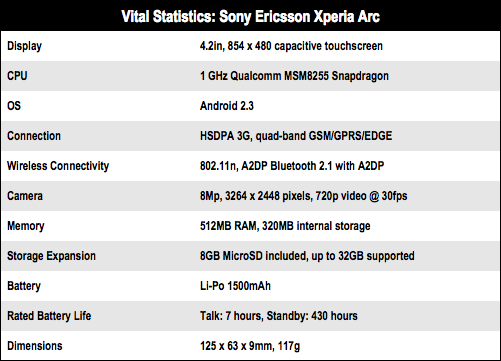 Sponsored: Minds Mastering Machines - Call for papers now open