Quick CEO change for Quantum
Cabinet reshuffle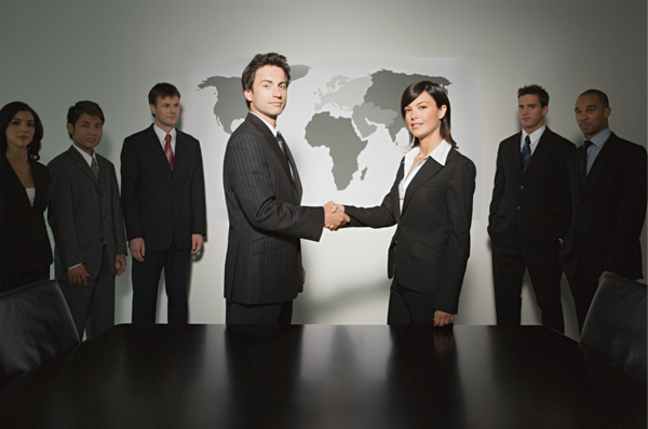 Quantum chief operating officer Jon Gacek will take over as new CEO and member of the board, while incumbent Rick Belluzzo moves to executive chairman.
This is part, we are told, of a planned leadership succession that began last year.
Gacek is an ex-ADIC man. He has been president and COO of Quantum since January of this year, previously having served as EVP, COO and CFO since May 2009. He joined Quantum as an EVP and CFO in August 2006, when Quantum bought ADIC ( Advanced Digital Information Corp).
He had been ADIC's CFO for seven years, having previously been an audit partner at PricewaterhouseCoopers LLP, where he led the Technology Practice in the firm's Seattle office. He's a finance guy at heart.
Beluzzo's reign
Beluzzo has had a very hard field to plough since he took over the CEO reins in 2002. The contracting tape market and contracting tape format market meant Quantum's proprietary SDLT format had to be progressively abandoned as Quantum adopted LTO, buying the Certance operation for $60m in 2004, and so gaining membership of the LTO Consortium. Quantum moved towards a greater emphasis on sales of its own branded products as it tried constantly to get more margin from tape product sales.
Quantum moved into disk-based data protection as this became more important. Then came the move that defined Belluzzo's reign - the purchase of ADIC in 2006 for $800m. Arguably Quantum over-paid for that company.
It left Quantum saddled with a lot of debt, which has taken years to pay off. But ADIC provided the base technology for Quantum's DXi deduplication products.
The initially promising OEM/resale deal for this with EMC was blown out of the water by EMC buying Data Domain and becoming a ferociously strong competitor to Quantum in the deduplication market. Belluzzo's external-to-Quantum theme here was that this represented an opportunity, and he has built new sales channels for the DXi business.
The most recent of these has been with Fujitsu with Fujitsu selling it on to NetApp for its virtual tape library. ADIC also provided the StorNext file management software which has yet to prove itself as a significant revenue generator.
Quantum has survived and is in better shape now than it has been for many years, but it came close to failure during the process because of the ADIC acquisition.
In a canned statement Belluzzo said: "During my time as CEO, and particularly since the merger with ADIC, we have been focused on moving Quantum to a position of delivering consistent profitability, with a strong foundation for future growth.
"Over the past year, we have largely completed this transition, as evidenced by gross margins consistently above 40 per cent, improved profitability, and significant revenue growth in disk systems and software, where we have established ourselves as a key player in high opportunity market segments."
Gacek's statement said this: "Quantum is well-positioned as we begin the new fiscal year, with expanded market opportunities, increased channel momentum and new product platforms and enhancements across our portfolio. These include our new DXi 2.0 backup, deduplication and replication software, which recently began shipping and enables us to deliver both significantly higher performance and better price-performance than competitive offerings."
"I will talk more about our plans and expectations for fiscal year 2012 when we announce our March quarter financial results on May 17, but we do expect to grow both total revenue and branded revenue for the year as we capitalise on the opportunities ahead."
With Belluzzo becoming executive chairman there is a strong emphasis on continuity, so we shouldn't expect any dramatic changes at Quantum. However, there are bound to be developments as Gacek takes over and directs the company his way. ®
Sponsored: RAID: End of an era?