Microsoft wraps Windows 8 in Ribbon UI?
Web sync and sharing sneak in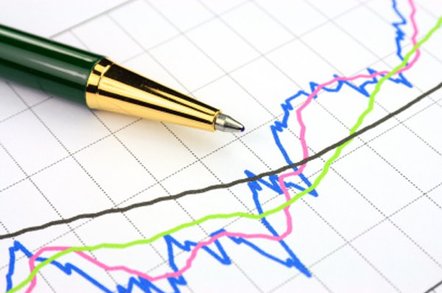 Microsoft could be taking a chance by making Windows 8 look more like Office 2007, if some leaked screenshots are the real deal.
The alleged screenshots of Microsoft's successor to Windows 7 reveal an unfinished Ribbon UI - based on a concept Microsoft first introduced with Office 2007 in November 2006.
The UI could replace the familiar menus and toolbars. It was first introduced by Microsoft to make it easier to find features buried in the depths of long menus of Office.
The Windows 8 Ribbon UI is not yet finished, according to the independent Within Windows blog, and it has shown up in early code released by Microsoft to OEMs. The Ribbon is shown in the Windows Explorer file manager shell, and tabs include Library Tools, Picture Tools, and Disk Tools.
Meanwhile, blogger Long Zheng has pointed to details that suggest Windows 8 file synching and sharing with the web will be baked in, with icons for "sync" and "share" on display in the shots. Why are they there? It's unclear. But Microsoft currently offers Windows Live Mesh to synchronize data on different machines and SkyDrive for storage and sharing of documents online.
The only problem is that the Ribbon UI has upset a lot of users and partners since its introduction, because it changed the familiar Office interface and gave them something new to learn. If Microsoft pursues the Ribbon UI into Windows 8, it may upset a new group of users and partners.
Based on leaked slides detailing goals for Windows 8, we know that Microsoft is building the OS for tablets in addition to traditional PCs. The plan also includes touch-based input and support for instant-on and facial recognition. In October last year, Microsoft purchased gesture recognition specialist Canesta.
There's a strong theory Windows 8 will come with not one but two interfaces: a tile-based UI and an interface that uses an application programming model code-named Jupiter that will download new Windows apps from Microsoft's Marketplace.
The introduction of a Ribbon-based interface would lend weight to the idea Windows 8 is being readied for some kind of tablet-based computing. The Ribbon UI would potentially make it easier to find features hidden by menus, which are not terrible touch friendly. It's just a high-risk strategy.
The potential change comes as others in operating systems are also looking for ways to embrace new devices and input. Ubuntu has demoted its trademark GNOME interface for Unity, which groups icons down the side of the screen, creating more space in the screen area and opportunity for touch-based input in future. Ubuntu also risks losing users familiar with the GNOME-look-and-feel. ®
Sponsored: Minds Mastering Machines - Call for papers now open