John Barnes and Ian Rush: technology scores
Footie giants on the gadgets that top the league
Star Tech Legendary Liverpool soccer stars John Barnes, 48, and Ian Rush, 50, were recently reunited at the launch of car maker Hyundai's Boot Shoot app. Sure, they can still chip balls into hatchbacks 'til the ref cries 'foul' - but does tech win like the beautiful game?
3D TV: World Cup or wooden spoon?
Ian Rush I don't have a 3D TV at home, just HD ones. I've seen a few matches in 3D though and I'm not much of a fan. The ball can look a bit weird and it hurts my eyes after a while.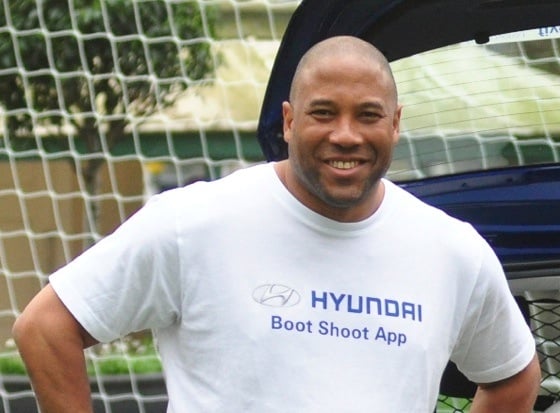 John Barnes: 3D and BD OK by me
John Barnes I have a 40in LED, but I do think the 3D TVs are fantastic. I was in Currys the other day and had a look at the Sony one, the quality was great. Glasses are more expensive than anything else though. £150!?! But for sure, I'm a TV man and I'd love to see more content in 3D. Perhaps not Coronation Street, but films and action stuff.
So you're Blu-ray Disc men?
JB I have a Blu-Ray player because I'm told the quality is better, even on a regular TV. Not that I know anything technical about that kind of thing, it's just easy to sell me stuff. I also want one of those new Samsung Blu-ray players, the small flat ones, so I can put it on the wall next to my TV.
IR I'm not big on things like that. My kids probably have them in their room, they ask for it and I buy it. I just watch DVDs.
What sounds do you kick off the day with? What do you play them on?
JB Well, I like old school gangster rap and listen to it on CDs. I don't have an iPod - I really should get one, but it confuses me.
IR I've got an iPod but only use it when I'm travelling. I have an dock in my BMW and being the Welshman that I am, I listen to stuff like the Stereophonics. John's the real mover though, he could give Michael Jackson a good run for his money.
Game for a bit of FIFA 11 or Pro-Evolution Socccer?
JB Well I brought my kids a Wii and an Xbox Kinect, but I have no idea how to use them. They look good, but don't try and ask me how to set them up. In my day, we never used to play videogames. I think you have to be under 20. But I'm a bit of a traditionalist and don't really understand it. By the time Redknapp and McManaman joined the club, Gameboys were played on the team bus, but in my day we never had them and stuck to playing cards.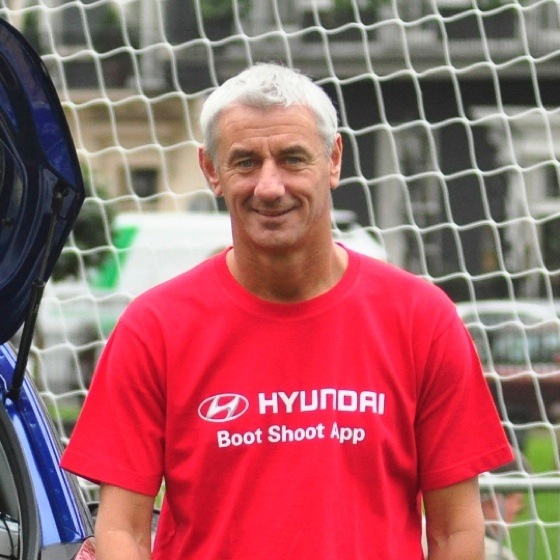 Ian Rush: 3D, not for me
Motion-controlled games: an own goal for real sports?
JB Look at the lack of children taking part in sport, watching Nickelodeon and playing Xbox games. People get empowered by the fact they're good at games rather than real sports. More kids play videogames here than in other countries, I suppose, so it could be why sport in general is declining in England. Things like Wii Fit, Kinect and Dance Central will just give people an excuse to get fit in their living room and stay indoors.
IR It's important to keep a balance. Luckily, my kids are quite sensible with how much time they spend in front of the television.
What about the pitch for goal-line technology?
IR It's gotta come, seriously now. It has to.
JB I agree, I'm all for it. But only to make sure the ball crossed the line, or whether or not it was inside the box. Throw ins, offsides... pfft, just get on with it. ®
Sponsored: Minds Mastering Machines - Call for papers now open