Asus Eee Pad Transformer
Honeycomb hybrid with docking done right?
All fingers and thumbs
The 1280 x 800 touchscreen sports "ten-finger" multitouch enabling it to be used for virtual piano playing, among other things. It's quite a distinctive tablet appearing taller than most, due in part to the curved edges beyond its display margins.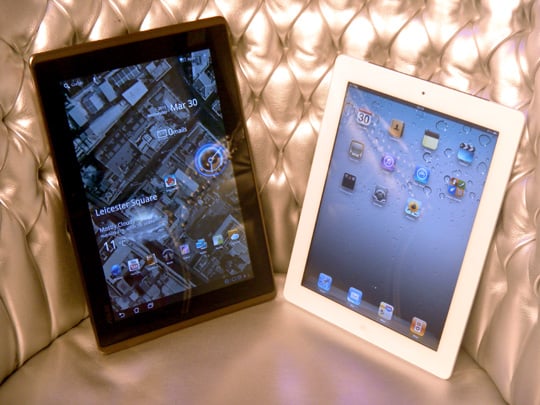 The Tall Guy: the Eee Pad makes the iPad 2 look short
The Motorola Xoom was the first to offer a taste of Honeycomb – the Android 3.0 OS that's been developed with the larger screen sizes of tablets in mind. Yet unlike the early Xooms, the Eee Pad does feature Flash 10.2 support out of the box. Asus makes a noise about its 3D audio capabilities too, but this is just SRS virtual surround technology coming into play. Yes it can play tricks on the ear, but given the diminutive speakers on this tablet, you're hardly going to be wowed by it.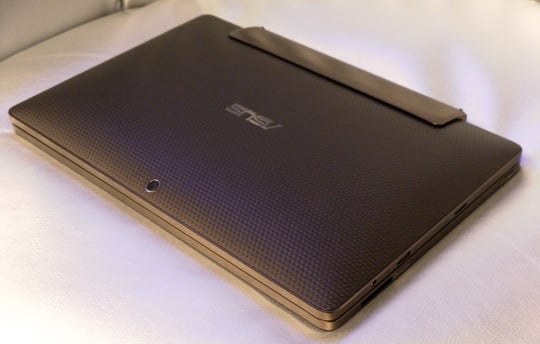 Netbook anyone?
Certainly the tablet proved very responsive, especially for browsing, which is what it will be used for a lot of the time. The Eee Pad includes Asus' own Waveface suite of utilities to make content management easier. Among them is MyCloud which accesses the company's WebStorage facility - unlimited on-line storage - which is available free for a year.
Overall, the Asus EeePad seems attractively put together, and the extra 50 quid for a keyboard makes the Transformer option quite a sensible consideration, it's just a pity there's no mention of a 3G model as yet. The Asus Eee Pad is available from 6 April at £379 (16GB tablet), £429 (16GB tablet and dock) or £429 for the 32GB tablet. ®
Sponsored: Are DLP and DTP still an issue?