Samsung rolls out 22in see-through screens
Blade Runner-esque shop windows ahoy?
Samsung has started to churn out 22in LCD panels. Nothing remarkable about that, you might think, but no - these ones are transparent.
The South Korean giant is making monochrome and colour versions, both of which have a modest 1680 x 1050 resolution and a 500:1 contrast ratio.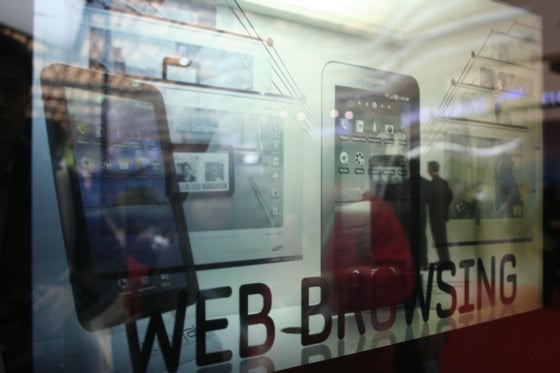 Both panels rely on a bright light source behind them, and because this backlight substitute isn't part of the panel, Samsung is able to claim its transparent panels consume 90 per cent less power than regular displays.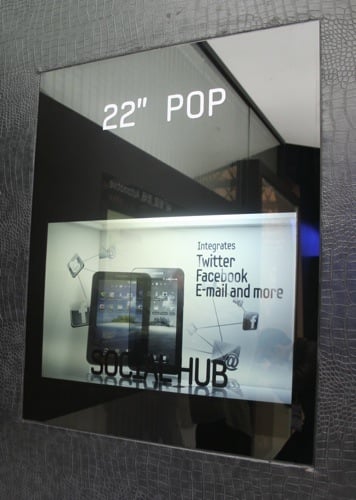 That said, Samsung claims the panels' high transparency - 20 per cent for the black-and-white screen and 15 per cent for the colour model, compared to five per cent for a regular LCD - means sunlight passing through the display and reflected back out again is also a viable light source.
The panels are fed from HDMI ports.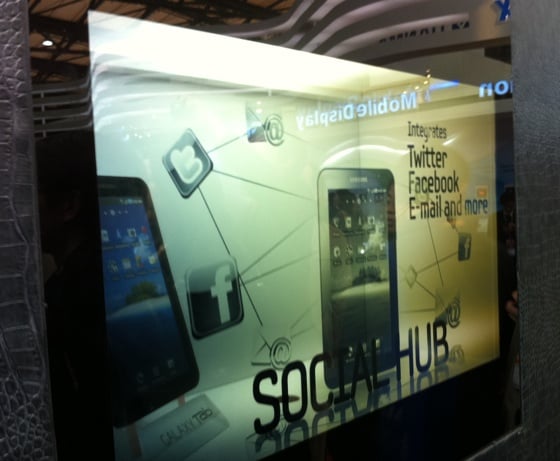 Samsung sees demand from advertisers and shop owners, a step toward a Blade Runner future of high streets splashed with video. ®
COMMENTS
I did this years ago!
And was, I believe, preceded by a good number of others.
You just carefully dismantle an LCD screen. Strip off the backlight, remove the diffusers, and remove a couple of other bits and pieces. You're then left with a transparent, colour, high-res display that requires a backlight behind it. The electronics normally just fold back on ribbon cables and can be hidden at the edge of the screen.
A bit of duct tape later, et voila! You've got a bedroom window that has the current time and weather overlaid on it, as well as being able to make it opaque or transparent at will.
Paris because... well, let's just say that she's not someone to watch on a window-screen that your neighbours can also see. Whoops!
Why is that although I have no use for one of these
I still want one?
Wasted power
Yeah, I remember thinking "WOW! I'm living in the future!" when those animated LCD advertising displays started to pop up on the underground. Now when I see them I'm more likely to muse on just how much power they waste compared to posters, and how many tonnes of CO2 per year that equates to.
Less so with Blade Runner shop windows
They'll at least be replacing the mountain of vinyl window signs the retail sector shoves into landfill each year.
I agree that they will become very annoying very quickly though.
Can we have a "Down with this sort of thing" icon?
hack them....
hack them with pre-printed images on thin flexible plastic - or even paper and paste!
Watch the "window dresser" making a tech support call cos "the picture won't change"