BBC explains hour-long website outage
Aggregation and routes had a little lie-down, man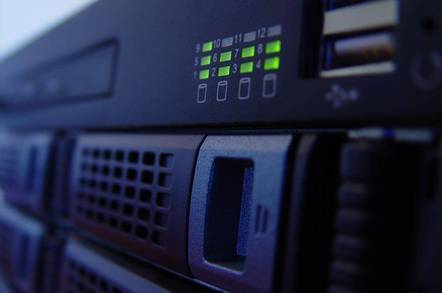 The BBC's entire web estate fell offline last night for around an hour, following what the Corporation described as "a major network incident".
Readers of the site complained about the late night outage on Twitter, with many pumping out various conspiracy theories about what had gone wrong.
Some solemnly suggested that Auntie had been the target of a Denial of Service attack by Anonymous, while others joked that it was simply reacting to the Coalition's cutbacks by declaring a three-day week.
The true explanation about what really happened was a much more pedestrian one, however.
"Our systems are designed to be sufficiently resilient (multiple systems, and multiple data centres) to make an outage like this extremely unlikely," wrote the Beeb's Richard Cooper in a wrongly date-stamped blog post this morning. "However, I'm afraid that last night we suffered multiple failures, with the result that the whole site went down.
"Enough of the systems were restored to bring BBC Online pretty well back to normal by 23:45, and we were fully resilient again by 04:00 this morning.
"For the more technically minded, this was a failure in the systems that perform two functions.
"The first is the aggregation of network traffic from the BBC's hosting centres to the internet. The second is the announcement of 'routes' onto the internet that allows BBC Online to be 'found.' With both of these having failed, we really were down!"
Auntie is now casting a stern eye over its systems to try and prevent the Beeb's online empire going titsup in quite such glorious fashion - at least according to the Twitterati if no one else - again. ®
Sponsored: Minds Mastering Machines - Call for papers now open