ViewSonic tempts with buy-to-try tablet deal
Free lunch? No such thing
ViewSonic is to let punters try out its 7in Android tablet for free.
Well, sort of. There's a catch: you have to buy a ViewPad 7 first, and you only have 30 days to make up your mind. You can't apply for a refund for the first 20 days after purchase.
ViewSonic has form, having tried this sort of offer before.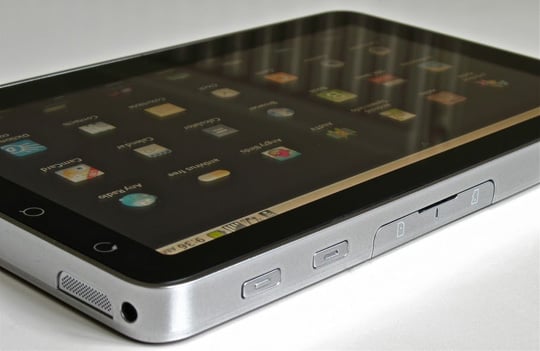 If, during that time, you decide you'd rather have an iPad 2, a Motorola Xoom or somesuch, you have to send the tablet and proof of purchase back to ViewSonic at your own expense.
ViewSonic said it will give you up to £10 to cover P&P, but irrespective of what you actually paid for the tablet, you won't get back more than £325, the RRP, according to ViewSonic's Ts&Cs.
The offer doesn't apply to ViewPads acquired through mobile phone network operators.
You can read all about it at ViewSonic's ViewPad site.
Tempted? Read Reg Hardware's review of the ViewPad 7 first.
ViewSonic's offer ends on 24 April 2011. ®
COMMENTS
Nothing to lose really.
But i'm going for a 10.1 Advent Vega for £200 with Capacitive touchscreen and Tegra2 dualcore CPU.
Is that it?
In the photo? It looks awful
Considering you can get an ipad 1st Gen for £289, this doesn't make any sense.
Probably the only sales they make on this rubbish
are the people who forget fill out the return forms within the 10 day window.