Oracle to munch ERP competitor?
Today's menu: Lawson small potatoes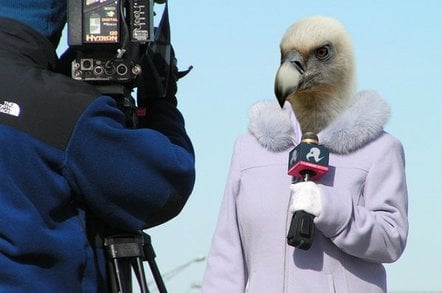 Larry Ellison may be about to gobble up one of his competitors, Lawson, an Enterprise Resource Planning (ERP) software vendor headquartered in Saint Paul, Minnesota.
If Oracle does make a move, which Bloomberg suggests they will, Ellison would make a fellow billionaire even wealthier. Mega-dealmaker Carl Icahn holds 13.58 million of the ERPer's shares – a tidy 10.9 per cent of the total. Bloomberg estimates Icahn would make a sweet 50 per cent gain on his investment in a stock that Seeking Alpha counts as one of the seven that he "can't get enough of."
Two weeks ago, Reuters reported that Lawson had received a $1.8bn offer – $11.25 per share – from the privately held software company Infor and its major stakeholder Golden Gate Capital. Wall St. Cheat Sheet revived that report last week, reminding readers that Reuters had also mentioned that HP, IBM, Microsoft, SAP, and Oracle were also mulling bids.
That $11.25 per share offer is now looking rather puny. As of noon Pacific Time on Tuesday, Lawson shares were hovering around $12 per, giving the company a market capitalization of around $1.96bn. Earlier in the day the stock had spiked at $12.39, and three days after Infor and Golden Gate Capital's March 11 offer it peaked at a 52-week high of $13.06.
Compared with Oracle, Lawson is small potatoes. Oracle's market cap is around $165bn, and its total revenues during fiscal 2010 were $26.8bn, with net income of $6.1bn. Compare that with Lawson's 2010 results of $736m in revenues and $13m in net income.
At the end of fiscal 2010, Lawson was sitting on $376m in cash, cash equivalents, marketable securities, and short-term investments; at the end of its most-recent fiscal quarter, Oracle's cash and near-cash horde was in the $24bn range, but its indebtedness brings its true mad money down to about $9.6bn.
Still, that's more than enough to swallow Lawson – which might be quite the tasty tidbit for Oracle. The ERP software, services, and support company has a global reach, with 4,500 customers in 40 countries, including such heavyweights as BT Industries, Olympus, Ricoh, SMC, Safeway, and Sandvik. According to Bloomberg, Oracle might most benefit from Lawson's medical-records and supply chain–management businesses.
Interestingly, in a recent filing with the US Securities and Exchange Commission, Lawson reported that "We compete with Oracle Corporation, SAP AG, Microsoft Corporation and other larger software companies that have advantages over us due to their larger customer bases, greater name recognition, long operating and product development history, greater international presence and substantially greater financial, technical and marketing resources."
As the old saying goes, if you can't beat 'em, join 'em.
Bloomberg was unable to get anyone from Lawson, Oracle, Infor, or Golden Gate Capital to comment on the acquisition rumors – Icahn's office was mum, as well. ®
Sponsored: Minds Mastering Machines - Call for papers now open