Mobile phones immobilise bones
Not just your brain you have to worry about
Forget about brain tumours, mobile phones may also cause your bones to crumble, scientists in Argentina appear to have discovered.
Medical researchers at the National University of Cuyo believe that cellular phones may increase the likelihood of developing Osteoporosis, a skeletal disease characterised by reduced bone mass and deterioration which can lead to skeletal fragility.
The team studied 48 healthy adult men for a year, asking half of them to carry a mobile phone close to their right hip, and the other half, the control group, to continue not to use a phone at all.
The phone users, on average, carried their phones for 11 hours a day and have done so for over five years. In a healthy body, bones are remade every 11 years.
When their bones were subsequently tested and measured using x-ray absorption techniques, the fellows with phones showed "significantly lower" bone mineral content (BMC) and bone mineral density (BMD) between the upper right femur - near where the phone was carried - and the upper left femur.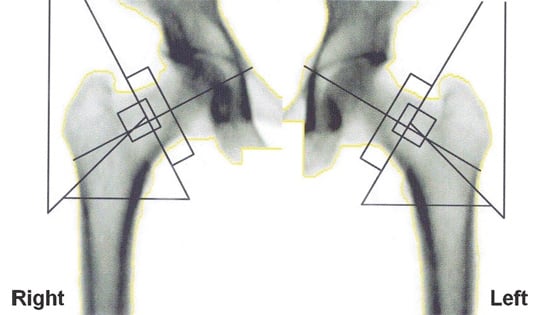 The team noted that the phone users were generally younger and weighed less than those participants who didn't use a phone. Their heights were much of a muchness. BMC also declined with age, while bone mineral density (BMD) rose with weight, but these factors led to changes on both sides of the body.
The study notes that these effects may not apply to women or kids.
"The different patterns of right-left asymmetry in femoral bone mineral found in mobile cell phone users and non-users are consistent with a nonthermal effect of electromagnetic radiofrequency waves," the team said. The results "suggest that these devices may adversely affect bone mineralisation". ®
Sponsored: Minds Mastering Machines - Call for papers now open