PARIS pops up in Ripley's Believe It or Not!
Space paper plane honoured with fetching cartoon
We're very much obliged to reader Mike Grant for letting us know that our magnificent Paper Aircraft Released Into Space (PARIS) project was honoured earlier this week in Ripley's Believe It or Not!
Nice graphic, we're sure you'll agree, and here's the orginal snap of our historic launch back in October...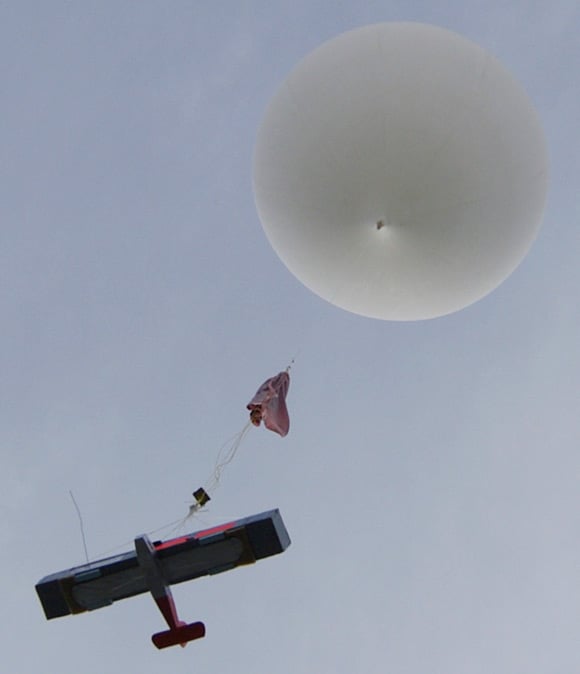 ...and here's the PARIS team (Steve Daniels, John Oates and me) some hours later, triumphantly holding the recovered Vulture 1: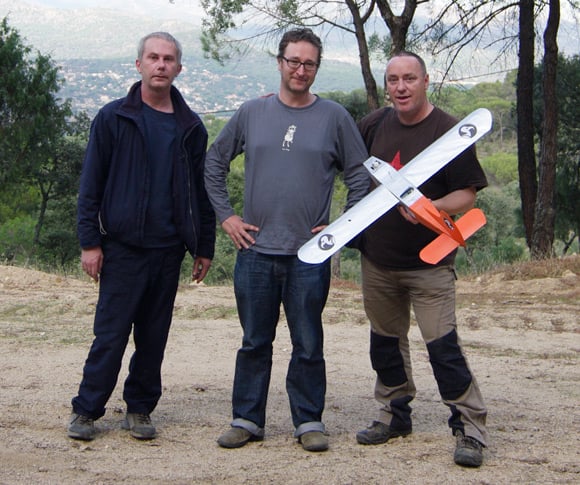 Suffice it to say, our outing in Ripley's has rekindled our enthusiasm for audacious space projects, so let's see if we've got any of those paper straws left... ®
Additional PARIS resources

Sponsored: RAID: End of an era?