Ten... on-ear headphones
Kicking cans
Sennheiser HD 220

You can't go wrong with a pair of Sennheisers. The HD598s took our 'Editor's choice' accolade in my previous headphone roundup, so I was interested to see what the company could offer this time around. The HD 220s are the current model being pushed, involving a collaboration with popular sports brand Adidas. I'm not sure what to make of them. In once sense the Adidas design feels mega chavvy and with a matching jogging outfit I'd feel very Vicky Pollard, minus the mammaries. However, on the other hand, they could be very Run DMC and as I'm quite the rapper myself, I'll roll with the latter. The alternative Adidas-Sennheiser collaboration, the HD 25s, are far more hiphop though.
The HD 220s are comfortable enough, but do have a plasticky inexpensive build about them. While it's nice that the cable attaches to just one ear cup, it is still fixed and a quick tug could find them broken, especially as the cable is ultra-thin. Apparently they're optimised for iPhone (and iPod), although there's no mic or built-in remote. However, they do have the lowest impedance here which will help bolster the output from PMPs and the like.
When it comes to the sound they have a real quality to them. The output is well balanced, with one of the most unbiased frequency ranges in this roundup. Sennheiser crafted these cans like a Gordon Ramsay fish recipe: nice bass, clear midrange, crisp top-end, done.
To top it off they also fold flat and come with a matching Adidas carry bag. Not bad. Overall, the HD220s make up for their cheap build with a fantastic sound and a low cost. If sports is your thing and you don't like in-ear models, then these are a wise choice and for that price, could be a no-brainer (insert chav joke here).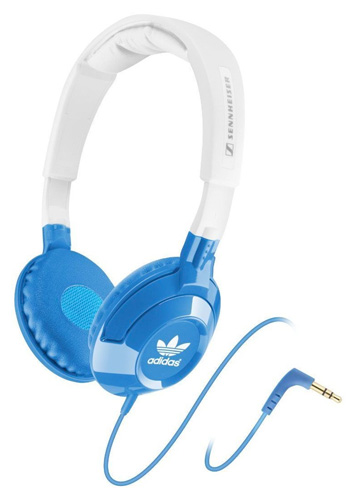 SkullCandy iCon Soft

Everywhere I go I see Skullcandy headphones gracing people's ears, so it must be quite a popular brand. But then again, perhaps I just notice them more because of the eye-catching designs. In this case, the iCon Soft have a fugly style with a seriously weird shape. The back of the earphones are interchangeable and comes with an alternative design, but why make headphones that have a huge headband and tiny cups? It just looks wrong, this image doesn't show you how strange they look in situ. Furthermore, they constantly feel like they're slipping forward off the ears, which is unbearable.
By the time they've settled, the sound is essentially being drilled into the nobly bits of the ear - the part of your head a medical boff or body piercer would call the tragus. This affects the sound, of course, which is less clear and effectively muted through skin. Am I just wearing them the wrong way round? I don't know because there's no clear indication of which is left and right, however, put them on the wrong way and the fit is even weirder. The audio is quite poor too as it lacks definition. Up the volume and it sounds somewhat distorted. Yuck!
There is the inclusion of an in-line mic and controls, although it's all a bit cheap, then again, the iCon Soft don't cost a lot. Also, the company's appeal is that its offers inexpensive headphones to the "Hey, look at me" crowd that would probably prefer to spend money on skateboards, hoodies and dare I say, packets of Rizla. They'd probably fit okay too if they were held in place by a beanie. I guess if you fit into that bracket, or simply want some fluorescent standout cans, there may be some Skullcandy out there for you, but I'd steer well clear of this model. Not cool. ®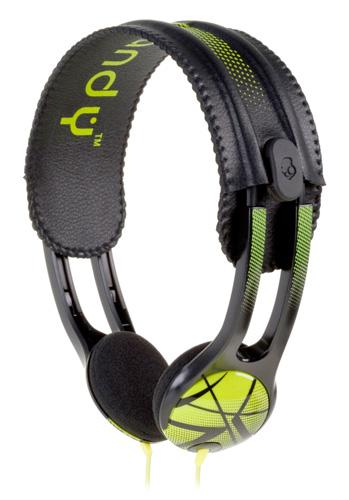 Sponsored: Minds Mastering Machines - Call for papers now open