Ten... on-ear headphones
Kicking cans
Klipsch Image One

Probably better known more for its in-ear range, Klipsch branches out here with the Image One and does quite a successful job in doing so. You could argue that the cups are a little big for this roundup, almost fitting in the over-ear category, but I thought I'd give them a run for their money anyway. The design feels somewhat exhausted and plain, with tacky ear-cups which have a band of fingerprint-magnet plastic around them. However the rest of the body is covered in that 'I want to stroke you' rubber coating and the headband sits comfortably, so there are a couple of plus points for starters.
Although they fold flat, the Image Ones come with an uninspiring carry case that feels a bit cheap. Still, the inclusion of an airline adaptor (double-jack jobbie) is thoughtful for those regularly on the move. There are built-in iPhone controls too, which again feel rather cheap and are attached to the basic rubber cable that tangles easily. Once again we see a lanyard fixed cable setup, but here the audio quality is less standing ovation and more "meh".
Not that the Klipsch Image One sound that bad. They're just a tad too bass heavy, which makes the overall output feel like it's sat in the midrange too much. They do grow on you though and I became more accustomed to the sound balance. Yet after sustained listening my ears began to fatigue. I wouldn't complain if I was given them as a gift, but I wouldn't say they were worth the money. There are plenty of alternatives out there for less with a far better output.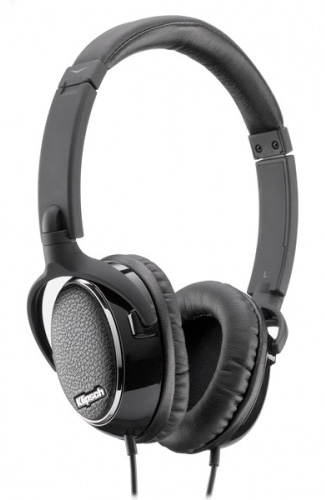 Reg Rating 75%
Price £130
More info Klipsch
MEElectronics HT-21

MEElectronics says on its main site that the HT-21 headphones have a "Clear sound and deep bass". I can't help but laugh at these claims. There is hardly any bass to these at all, and I don't know where to begin with the criticisms. Inevitably a roundup will uncover lesser performers, and the HT-21s are one of the worst pairs here. Then again, for £20, what can you realistically expect?
The build is flimsy and likely to break quite easily should you accidentally sit on them. They sit awkwardly on the head too, with parts of the band unnecessarily raised from the cranium. Although the cable connects to a single ear-cup, it is fixed, which certainly doesn't improve the audio quality. They do fold away very compactly, but the bag they come with is disgustingly cheap, like a plastic pouch you'd carry your swimming goggles around in.
As stated, the bass frequencies are definitely lacking. There is far too much top end and an almost piercing output to the HT-21s, especially when compared to the rest of the models in this roundup. In search of some positives, let's just say I'd be delighted with them if they were handed to me by an air hostess on my economy flight to Paris. I wouldn't be trying to stuff them in my bag at the end of the flight though, which became something of a habit. While I'm confessing to my petty inflight crimes, I once unscrewed a seatbelt too – these long haul flights can be very boring – and it made an awesome belt. Hey, don't be so judgemental, I was like 14 at the time.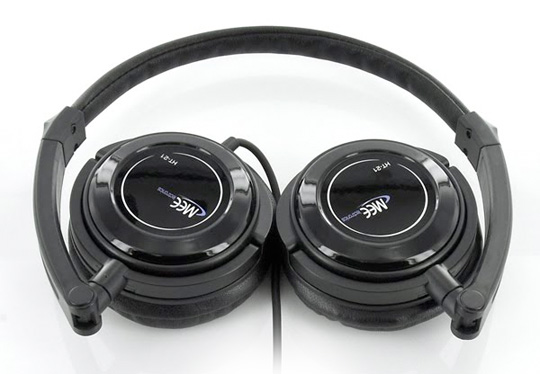 Sponsored: Minds Mastering Machines - Call for papers now open