Ten... on-ear headphones
Kicking cans
Bowers & Wilkins P5

When I reviewed the Bower & Wilikins' P5s back in September 2010, the pricetag is what caught my eye first of all. Yet following the over-ear headphones roundup and some of the ludicrously priced models I've had the pleasure of listening to, the £250 mark doesn't seem too crazy after all. The frame is slick, with curved metal corners and smooth connections. The sheep's leather headband and large padded ear cushions can work up quite a sweat in sunny conditions, but they isolate noise exceptionally well with no need for signal processing.
The rubber-coated cable may appear fixed, but the cans split apart to reveal otherwise, with a connection method tucked away inside, so if it was to snap, replacement would be an easy job. The P5s come with two cables too, one with built in iPhone controls and a mic - something that is fast becoming the norm for on-ear ranges.
While the top-end frequencies are crisp and crystal clear, there is a very pronounced bass and warm feeling to the overall output. For on-ear headphones they remain on the expensive side, but they ooze class at every joint and are especially comfortable, combining elegance with classy sound. A tempting choice, if cost isn't an issue.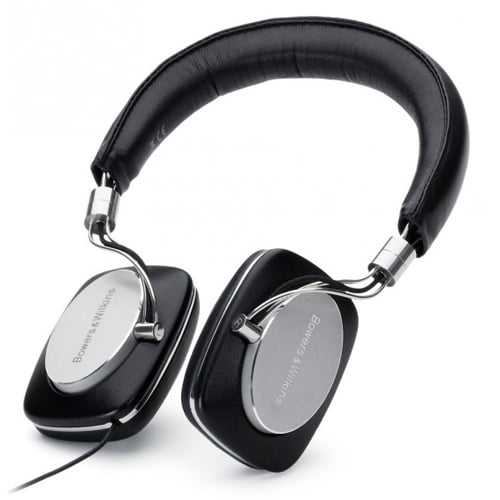 Grado SR60

These award winning wonder-cans from the company you all wanted to hear about, are extraordinarily minimalist, but also extremely comfortable and a fantastic listening experience. The headband adjusts neatly, in a smooth fashion with no clips, while left and right is clearly marked with huge capital letters on either side. The SR60i couldn't look more basic if it tried, but boy are they comfy, with the flat panel foam pads pressing against the ears with perfect pressure.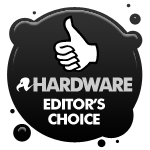 The pads rotate all the way round and despite the cheap plastic feel to the cans themselves, they seem pretty durable overall. Then again, once more we see a lanyard cable system, which is a clear danger for chair tangling accidents, but has to bring something to the sound. I mean, these really do take central podium for audio quality.
Since my previous roundup, open backed designs have been a preferred choice for me and, despite leaking a lot, I love the sound you get with them. The SR60i feature a non resonant air chamber and a vented diaphragm, neodymium magnets and copper clad coils. Tech aside, the output sounds amazing. Higher frequencies are a joy and the midrange is über clear, making listening to vocal music a real joy. Bass frequencies are well rounded, a little emphasised perhaps, but nothing too dominant. Overall I can't rate them enough and despite their basic design, it's well worth splashing the cash on a pair.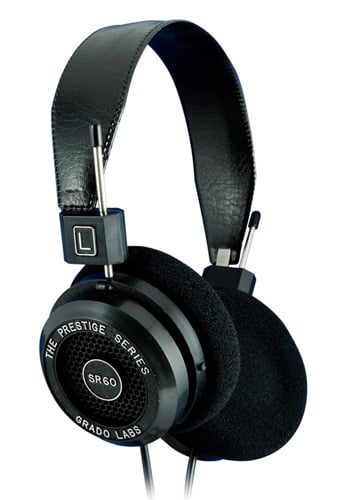 Reg Rating 95%
Price £90
More info Grado
Sponsored: Minds Mastering Machines - Call for papers now open