Apple Mac OS X: ten years old today
A decade of Ten
Onwards and upwards... mostly
And the new OS was also retrograde step in some ways. The Classic Mac OS' Finder, for example, had always established a direct link between how files and folders are viewed and their state. The Mac OS X Finder was, and largely is, merely a file browser - a presentation of files and folders somehow separate from the entities themselves.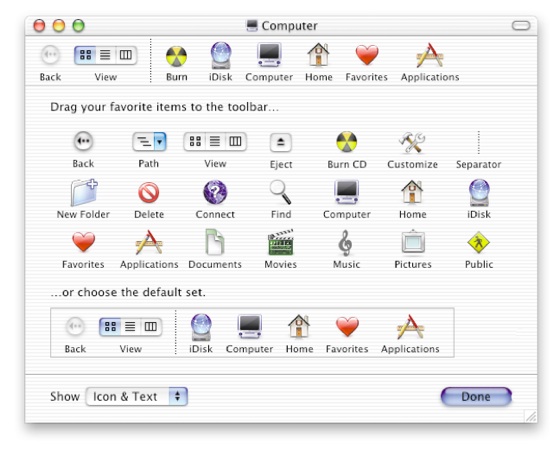 Tweak your window toolbars
A subtle distinction, true, but one that cut to the heart of the 'what you see is what you get' (WYSIWYG) philosophy that set the original Mac OS apart from others.
Die-hard users may have grumbled - they sure did - but plenty of folk got on with it, got used to Cheetah's inconsistencies, some of which were dealt with in the 56-odd OS X releases that followed OS X 10.0's 24 March 2001 arrival culminating - so far - in Mac OS X 10.6.7, which was released just a few days ago.
Little things aside, OS X brought Mac users memory protection - so a crashing app wouldn't kill the whole system, a not uncommon event even in the Mac OS 9 era. We got out-of-the-box support for multiple CPUs and eventually multi-core processors. We got built-in internet support. Geeks got a command line. We got a great-looking UI.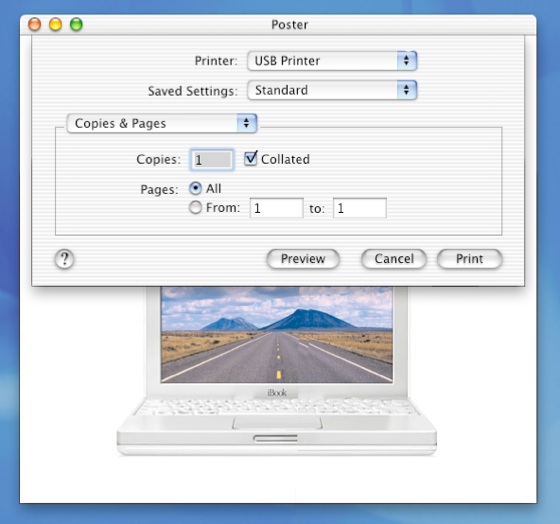 Modal dialogue boxes out, sheets in
OS X has changed over the years, but in no way so much as its price. Snow Leopard - aka 10.6 - costs $29 / £26. Apple wanted $129 for Cheetah. Thanks to inflation, OS X ought to cost $161 (£98) now. ®
Sponsored: Minds Mastering Machines - Call for papers now open