Apple Mac OS X: ten years old today
A decade of Ten
Aqua
Finder and Aqua differed considerably from OS X's OpenStep forebears, but brought a more svelte look to the Mac OS too. Icons could be rendered at up to 128 x 128 pixels - four times the size in each axis of Mac OS 9's 32 x 32 icons. It was designed to use 32-bit colour as standard.

The (then) new Dock
Aqua also introduced new methods of compositing the visual components to create the combined on-screen image, resulting in the use of smoother drop shadows and curved corners, and a glossier, more arty UI.
The Mac OS X 10.0 version of Aqua used gentle stripes in the menu bar, window tops and toolbars - customisable window toolbars was an OS X introduction, as was the application Dock, an OpenStep carry-across - and throughout the OS' visuals.

Stripes on the menu
The stripes faded with each subsequent release, eventually vanishing for good, but other Cheetah innovations remain: a new column view for windows, an Apple menu for system-wide options, the close-minimise-fit to content 'traffic light' window controls, and a System Preferences control panel.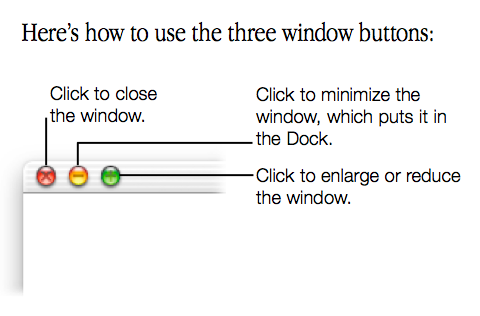 Apple's advice
Cheetah didn't do everything we now take from granted, though. Most Mac users now have a whole line of tiny icons at the right-hand side of their menu bars, but in the first major OS X release, date and time was pretty much it. Application and system control switches were implemented in the Dock, as "Docklings", an approach this didn't last.
Sponsored: Minds Mastering Machines - Call for papers now open