Channel VAT loophole shrunk, not shut
'Big boys' junk will still slip through' - SMEs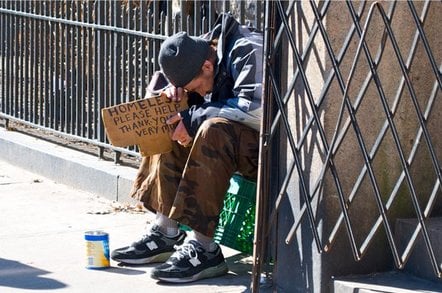 Budget '11 George Osborne is cutting the value of goods which can be sold without VAT, but he is not ending the system which allows retailers with warehouses in the Channel Islands to ship goods VAT-free to the UK.
The tax hole has seen the likes of Amazon, Tesco and Play.com shift warehouses to the islands in order to sell mail-order DVDs and CDs to UK customers without charging VAT.
The move made it all but impossible for smaller, independent shops on the UK mainland to compete.
The loophole was put in place to safeguard Guernsey's flower producers, and to stop Customs opening lots of boxes of daffodils.
Osborne told Parliament: "And we're going to tackle the exploitation of low value consignment relief that has left our high street music stores fighting a losing battle with warehouses in the Channel Islands." Which might sound to the naive, like me, that he was abolishing it.
Instead a Treasury press officer [thanks for the very quick call back], told us the value would be reduced from £18 per package to £15. Given falling prices for DVDs and CDs we're guessing this won't have a huge impact.
The change comes into force in November, and the Treasury will also talk to the European Community to see if more can be done.
The Forum of Private Business - which has campaigned against lower value consignment relief - said the £3 cut was not enough, describing it as an incredibly minor tweak. It said that small businesses which charged their customers VAT could still not compete with big players with offshore warehouses.
The FPB said the proposed timeline was far too leisurely to help struggling smaller retailers. ®
Sponsored: Minds Mastering Machines - Call for papers now open