Extended Lord of the Rings Blu-rays to hit Blighty
Blu Mordor?
Fans of the Lord of the Rings saga will be eager to know the Blu-ray version of the Extended Edition of the trilogy will be released in the UK on 28 June.
Warner Home Entertainment announced the 15-disc box-set, which will include the special features from previous releases - six discs from the Extended Edition DVDs and three from the Limited Edition set - in the US, last week.
UK distributor Entertainment in Video today told Reg Hardware the set will debut over here on the same day.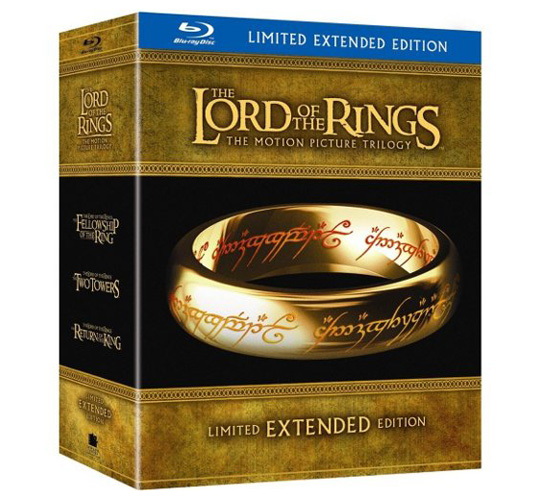 The three films themselves will be spread over six BDs and include more than two hours of extended scenes. The true LoTR fan will settle for nothing less.
According to the US Amazon webpage - which has already begun taking advance orders - the bonus features will be on DVDs, while only the films themselves are offered on Blu-ray - no surprise, since the extras will all be standard definition anyway.
Entertainment in Video didn't say how much the set will cost over here, but as soon as we know, we'll pass it on. ®
Sponsored: Application managers: What's keeping you up at night?