Retouch and go
Unsurprisingly, the extended ISO range reveals quite substantial amounts of chromatic noise, but the results would still suffice for web sharing. The ISO performance of the D7000 is one of the best, if not actually the best, I've seen in DX cameras and shames some of the pro models currently in circulation.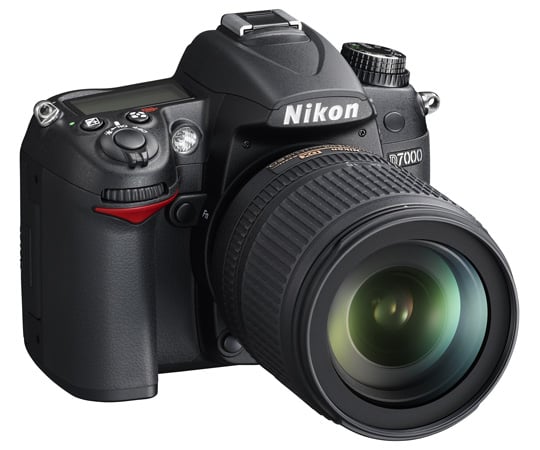 The on-board image manipulation has all the right tools
The image quality of the D7000 is first-rate. Pictures are sharp, detailed with broad dynamic range. This can be further improved by selecting the correct D-Lighting setting – Nikon's in-camera dynamic range optimiser. Colour reproduction is realistic with just the right amount of saturation. In very low contrast scenes, colours might suffer from a lack of punch, but I don't dislike that slightly understated result.
If results are less than perfect – or you're tempted to tinker with its creative effects – the D7000 has on-board some of the most useful and comprehensive sets of retouching tools available. Among its features are perspective, distortion and straightness correction to effects such as miniature, colour outline, sketch and filters.
I tested the camera with the Nikkor AF-S DX 18-105mm f/3.5-5.6G ED VR. It's a versatile lens with optical stabilisation and silent wave drive (AF-S) kit lens. This zoom has a barrel made of plastic but operates quite smoothly and feels relatively solid. It is certainly not the fastest or sharpest zoom lens on the consumer market, but considering it notches up another £200 on the body-only price, it is good value for money.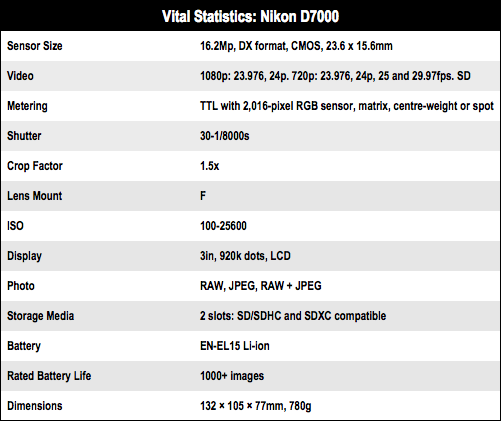 COMMENTS
time to upgrade...
as a semi pro / enthusiast photographer I have been using my Nikon d40 for some time now and have never felt the need to "upgrade" I get perfect shots every time, although it did take me a good 12 months to be able to constantly get good results from the D40.
After reading this review i started drooling and am considering an upgrade.
Just need to point out to people before they start sniggering at the ageing d40 (and its not even the D40x) that 95% of the work involved in a good photograph is the person holding the kit. You have to know how to use the electronic gadgetry to get the most out of it. The amount of times I see people with £1000+ priced cameras and just set to auto everything.... disgraceful...
I am now feeling sad for my trusty D40...
beer.... the staple diet of photographers
Fantastic camera
While not a Nikon user, I nonetheless think it's a great thing whenever they release such an excellent camera as this one, because it puts pressure on the manufacturer of the system I do use to lift their game even further.
Also....
That looks very good, but is there any chance el Reg is planning a review of budget DSLRs for these more cost-conscious times? Am wondering about getting a Pentax K-M...
Re: Want to stop highlights from burning out?
Setting a minus exposure compensation is fine if you're shooting in JPEG where highlight info gets lost easily. If you're shooting in RAW it's better to overexpose than underexpose as more can be recovered from that kind of exposure, thus you ETTR (expose to the right) when shooting RAW, as you would do for slide film.
hehe
not just screen, need new set of eyes. will pay a visit to tyrell corp