Seeing the answer
Diagramming boosts your (business) intelligence
Workshop Business intelligence (BI) is a many-headed beast that has spawned a thousand different analytical applications in areas such as financials, key performance indicators, supply chain and so on.
In essence, though, BI is about dipping into data and delivering it for viewing in a relevant format. Diagramming software offers the tools you need to create smart visuals that present the data in more digestible forms.
At the low end it's simply a matter of simply presenting a basic dashboard, higher up the scale it's about creating decision support systems, for example a data visualisation of a retail store's sales updates by location, product or employee.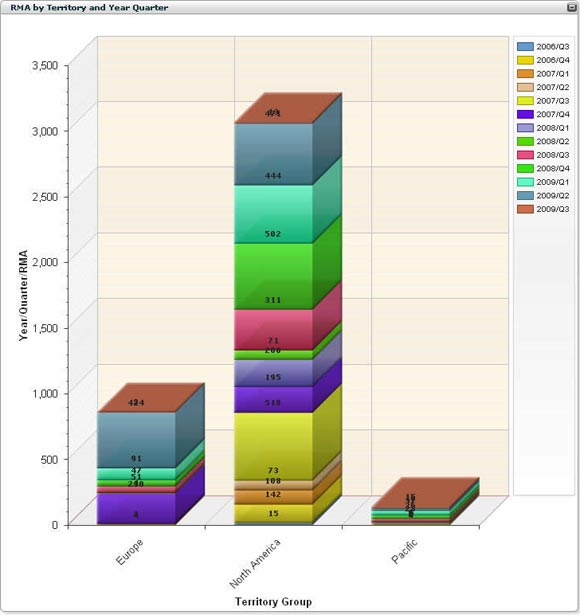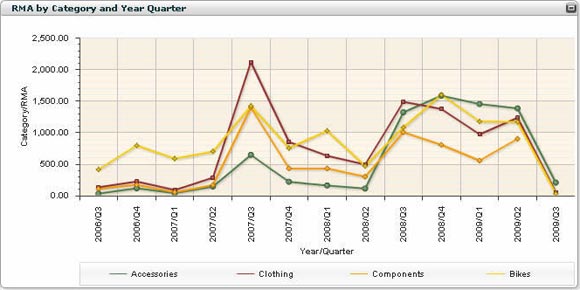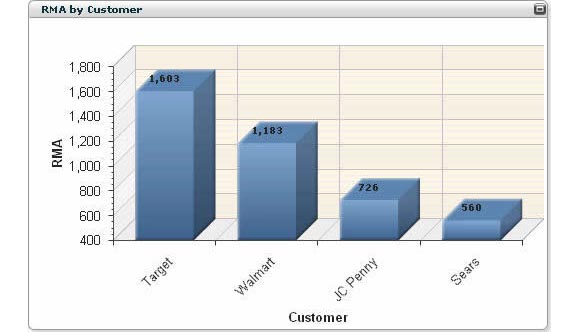 Such a system can pinpoint poorly performing products, locations or staff, and enables management to make on-the-fly decisions about what to do to increase sales.
Researcher Gartner's January 2011 Magic Quadrant for Business Intelligence Platforms cited Microsoft, IBM, SAP, MicroStrategy, Information Builders and SAS as the leading BI vendors. But the firm says that half of BI implementations do not meet business expectations.
Part of the problem is that BI is an emerging technology still grappling with a range of thorny issues, such as semi-structured data, open source technologies, content from social networking sites, other management technologies, real-time analytics and cloud-based BI services.
Data visualisation is part of the answer. Visio Services publishing Visio 2010 diagrams onto SharePoint 2010, for example, makes sense of business data by allowing the user to collate data, link it from an external data source, apply graphics and refresh in almost real time.
Andrew Binns of Premier Computer Solutions is a fan of Shapesheets, a section that offers ways of creating smart shapes. "What impresses me about Visio 2010 is its versatility," he says. "With Shapesheets and Visual Studio, the user can create some amazing solutions."
He cites the example of pivot diagrams his company created for a customer using star ratings from a data graphic to view the performance of sales managers, whether daily, weekly or monthly.
BI-curious
Do most IT managers share Gartner's view of Visio as a BI tool, bearing in mind that it requires a pretty steep learning curve on some implementations and skills in several different object models (.Net, database, among others)?
Al Edlund, US-based former Microsoft Most Valued Professional (Visio), says: "You have to come back to the question of does the company have a data visualisation strategy? A look at the add ons and templates available across the different editions shows the breadth of areas Visio might be applied to.
"Obviously, there are many products out there that can focus on individual areas better than Visio does, but nobody has a broader canvas to work with."
Edlund also fears that some line managers do not know the product well enough to sanction the necessary third-party add-ons. "The tool tends to be used in individual departments and by a few advocates. In my experience, the boss might be willing to buy the tool for me but was reluctant to buy what I considered to be necessary add-ons to get the most value out of it."
But there is little doubt that there is a renewed focus on BI since the launch of Visio 2010. Its attractions when combined with SharePoint 2010 and Visio Services include data overlaid onto diagrams to make information more meaningful; the ability to connect to a variety of data sources (for example Excel, Access, SQL server, SharePoint) and combine the data on the same diagram.
You can also publish Visio diagrams to SharePoint Server 2010 to share data-driven diagrams via a browser so users do not need a Visio runtime on their machines. But isn't dedicated reporting software replacing the use of diagramming software?
Chris Hatton, senior consultant at Waterstons, puts it in context. "Visio is a useful tool for BI. I would use tools like PerformancePoint, ProClarity or Sql Server Reporting Services, for interactive graphs, reports and scorecards, and then add Visio into the solution for any data-driven diagrams," he says.
For Melvin Lancelot, practice manager at Aditi Technologies, even though Excel continues to improve its graphics functionality Visio often remains the tool of choice for the BI specialist.
"On the whole Excel is not suitable because so many different versions make collaborative working very hard. However Excel Services in SharePoint complementing Excel can be a powerful tool to provide a platform for collaborative decision making," he says. ®
Sponsored: Minds Mastering Machines - Call for papers now open