Thinkflood RedEye remote for iOS
Gadget mastery over Wi-Fi and the web.
Admittedly, I did struggle to get the RedEye set up properly at first, as configuring the app that you instal on your iOS devices isn't as straightforward as it could be.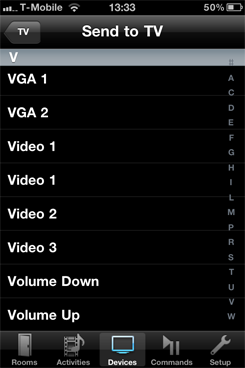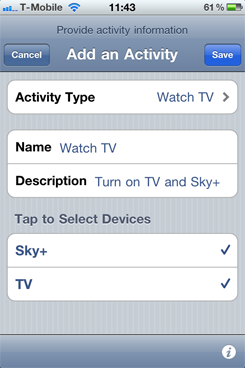 Commands and Activity creation
Like most universal remote controls, the RedEye Dock can be programmed to control a device such as a TV simply by entering the manufacturer's name and locating the relevant control codes from a database maintained by Thinkflood.
Once that's been done the various commands available for your particular TV are bizarrely presented as a long alphabetical list on your iPhone screen – which means that you have to scroll down to 'P' in order to select the 'Power' command, or 'V' to adjust the volume.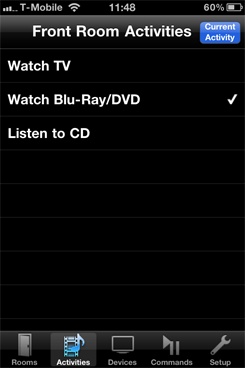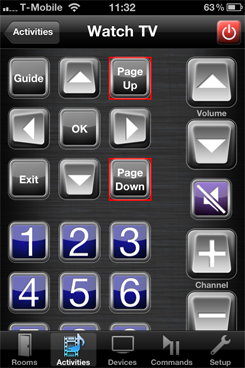 Activity list and controls
Fortunately, there's also an option to set up 'activities' that allow you to combine commands for multiple devices – such as the 'Watch TV' activity, which I set to control my Samsung TV and Sky+ box simultaneously.