Rift
Conflict resolution for the Warcraft weary?
Review Carpal tunnel syndrome has almost set in since the release of WoW Cataclysm – bash, level, bash, ow, ow – so perhaps change is as good as a rest. Well, one look at Rift and I am left with nightmarish flashbacks of DC Universe another MMO that is ultimately flawed with a levelling cap, a boring character build system and no originality. It was nice to dream for a while that Rift was a decent alternative but the regular sub disappearing out my bank account certainly makes one wonder if either of these games is worth about a tenner a month, especially when World of Tanks is free.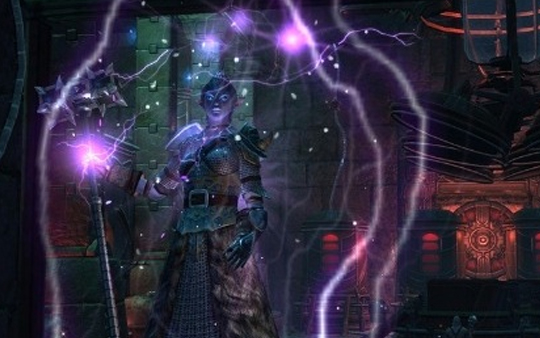 Purple rain
I loved Neverwinter Nights 2 and I must have completed the single player game at least five times before I went on to playing on persistent worlds. So much geeky fun was to be had on a full RP server with live Dungeon Mastering – and you know it's a quality system when it's based on the Advanced D&D game. So here comes Rift claiming to be the daddy – highbrow, don't you know – in a new generation of MMO's. But can it compete?
The game is set on the world of Telara which we are introduced to during a very pretty animated opening sequence – that seemed to feature Cthulhu heavily. Telara is one of several planets, but unlike any other worlds it is intersected by many powerful planes of reality. Regulos the God of Death heard about this wealth of power and led a Blood Storm in a planet nomming rampage towards Telara.
His quest to lunch on Telara was cut short by the local gods and inhabitants. You are awoken 80 years after the defeat of Regulos the God of Bran, where it seems things aren't looking too comfortable for the locals and even the estate agents are having a bad time of it. Rifts of baddies have been opening as the once strong ward has begun to weaken.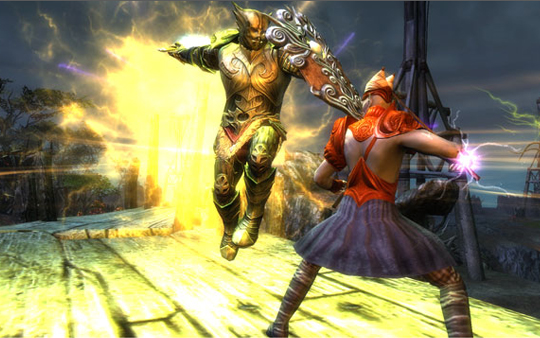 Say yellow, wave goodbye
Only two factions and six races – yawn. So that will be humans, dwarfs and elves then. The Guardians are the chosen of Telara's gods, whereas the Defiant do not care whether the gods abandoned the world or not and plan on using their own powers and technology to defend their world. So being a rebellious sort, surprise surprise, I chose to be one of the Defiants.
Sponsored: Minds Mastering Machines - Call for papers now open