Sexy eco-bulb wins Design of the Year
'Beautiful silhouette and organic form'
An "imaginatively sculpted energy saving lightbulb" has secured the UK's Design of the Year award.
The "stunning redesign" of the dreary low-energy bulb caught the eye of the judges with its "beautiful silhouette and organic form" – the work of Samuel Wilkinson and design company Hulger and dubbed the "Plumen":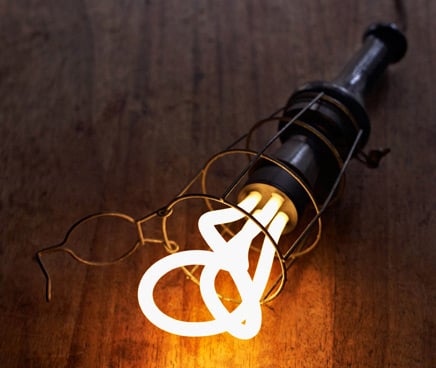 Jury chairman Stephen Bayley described the Plumen as "a good example of the ordinary thing done extraordinarily well, bringing a small measure of delight to an everyday product".
Jury member Will Self waffled: "I don't think any of the judges feel this is the dernier cri in terms of what will be done with the low-energy light bulb, but if you'll forgive the pun – they are definitely a light leading the way."
He added: "We felt these bulbs were neat, appealing and covetable in the right, affordable way."
That depends on your definition of affordable, because the Plumen certainly isn't exactly à bon marché, costing £19.95 in Blighty and €29.95 in Europe. That's for the 230V version. Those of you still struggling along on 110V will have to wait until April to bring some designer light into your lives.
The Plumen was selected from seven design category winners to take the top prize, and among the runners-up was the Interactive Award laureate, the Flipboard:
Back in the real world, meanwhile, the Barclays Cycle Hire scheme pedalled its way to glory in the Product Award category. The supplied photo demonstrates just what a sun-kissed paradise London has become since Mayor Boris Johnson first dreamed of his two-wheeled utopia: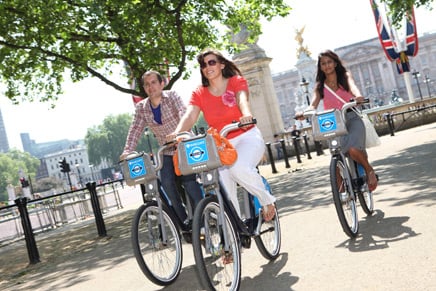 You can catch all of the Designs of the Year down at the Design Museum. More details here. ®
COMMENTS
designers pah !
Cracking design, seems you can't even close the lid of the 'inspection lamp' they chose to display it in
Pointless form over function
Mediocre
Mediocre design for an already superseded technology.
LED lighting would appear to be the future.
Aren't design awards...
...supposed to be for something new and unique?
Perhaps I'm being a cynic, but why bestow a design award on a bike rental system which has simply been copied from existing systems in many European countries?
How do you remove it?
"These things last for years, they get stuck (especially screw fittings), when you try to remove it, it will just break, then you're covered in toxic dust."
Unfortunately they do not last for years.
This award winning one looks very fragile and easily broken.
I could go one better:
I propose a Klein Bottle bulb (with the bulbous bit less bulbous if necessary etc.). At least it would have some artistic merit rather than just being designed so it doesn't fit in any light fitting properly.