Xperia Play gets UK debut date
PlayStation phone availability announced
Sony Ericsson's PlayStation phone - the Xperia Play - now has a UK release date and price. It has also been confirmed that the gadget will come with six pre-installed games.
The six titles have changed slightly since we discussed the launch of the Xperia Play at Mobile World Congress. The UK line-up is now: Bruce Lee Dragon Warriors, Crash Bandicoot, Fifa 10, Star Battalion, Tetris and The Sims 3.
Of course, a further 50 titles will be available through the PlayStation suite from current smartphone titles to PSone classics.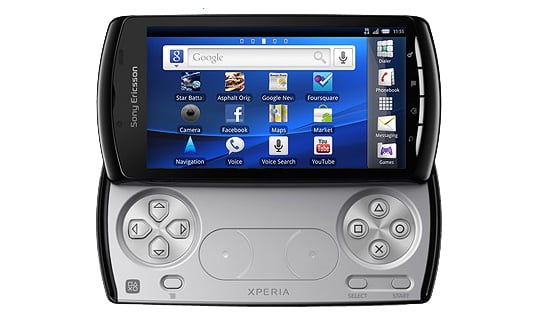 Sony Ericsson claimed the PlayStation-certified phone will get the biggest marketing campaign it has ever run in the UK. All the mobile operators will offer the device.
The Android-based Xperia Play, which features a 4in touchscreen and 60fps video playback, will hit UK shop shelves on 31 March for £500 Sim-free. ®
COMMENTS
Knowing Sony
They will remove the ability to make a voice call 6 months after its been released on the grounds that it might compromise the security of the device.
Free gifts...
Apparently the first one to hack it gets a free subscription to PSN+, a visit from the FBI and CIA, plus the added bonus of having their IP addresses subpoenad and civil rights and violated by some Hicksville "judge".
@eclairz
"AWSD only works with a full size keyboard, but with a small phone keyboard, where your controlling a game character, you might be mishitting the wrong key as you should be looking at the screen and not the keyboard. Keyboards just suck for simplifying the layout of a system in a hand held."
you're holding it wrong.
--
sent from my iphone
yep
but that would be ok see because most of the fanbois would not be using it to make calls. those that do would just be a disruptive minority like them no good scum trying to run linux on a ps3
now ain't nobody forcin you to buy this here fine fone sonny boy see? so if you do, you make damn sure you uses it the way we tells ya to uses it or you don't uses it at all.
now, hand me ma beer and then bend over and take it like sport.
and quit hollerin!!
Analog sticks look interesting
They seem to be using mousepads as analog sticks - interesting approach given the form-factor.