Hated contractor tax might disappear
Tax changes could do for IR35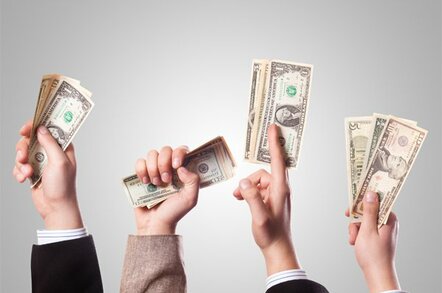 IR35 – the tax on one-person service companies – might be revoked by upcoming changes to UK tax law.
The quango tasked with advising Chancellor George Osborne said it was difficult to know what to do about IR35 because of a lack of solid data.
The Office of Taxation Simplification (OTS) said there was no reliable data. HMRC said IR35 only applied to 9,500 people in 2008/2009, down from 30,000 the year before.
Anti-IR35 lobby group the Professional Contractors Group however reckons there are 1.4m freelance workers in the UK, although this includes people not hit by the tax.
Any change to IR35 could prove irrelevant anyway if Osborne accepts the OTS's recommendation to unify tax and National Insurance contributions.
The quango did dismiss IR35 as ineffective for both the Exchequer and for contractors. It also noted that the risk of an IR35 investigaton by the Revenue was minimal.
The OTS said the law was too simple to be applied to a varied workforce.
The law, much hated by IT contractors, was passed in 1999. It stopped one-man service companies paying themselves low wages, with limited National Insurance payments, but stonking share dividends, which do not attract NI payments.
The true impact of the tax is hard to judge because many contractors now work through umbrella companies rather than their own limited companies.
George Osborne will consider the interim report which also looks at other aspects of small business taxation, including how smaller firms which trade internationally pay VAT, and simplifying the tax rules which take small companies the most time to deal with.
You can download the full OTS interim report from here. ®
Sponsored: Minds Mastering Machines - Call for papers now open