Microsoft drops Windows desktop virtualization pair
Skinny clients coming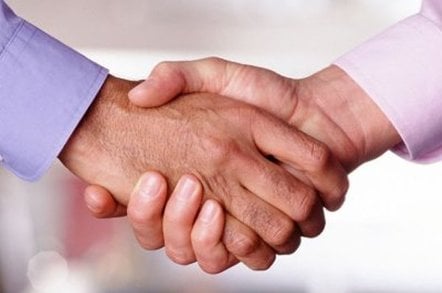 Microsoft is prolonging the life of Windows XP apps with the latest release of its MED-V desktop virtualization software.
MED-V is pitched by Microsoft as something to help customers migrate from Windows XP to Windows 7, letting Windows XP apps run in the new operating system environment.
Version 2.0 – released Thursday for customers on Microsoft volume licensing agreements and members of MSDN and TechNet – allows MED-V workspaces to be distributed and managed with existing systems like System Center Configuration Manager 2007 R2 or higher.
MED-V 2.0 has also been updated so users can save their Windows passwords, and it supports USB devices like smartcard readers.
Microsoft was once again at pains to differentiate MED-V from the Windows XP Mode that shipped with Windows 7 and also let Windows XP apps run in the new OS.
MED-V adds more enterprise features, Microsoft said. These include the ability to use a custom Windows XP image, automate first time setup, and control URL redirection for Internet Explorer.
MED-V 2.0 accompanied the arrival of App-V 4.6 Service Pack (SP) 1, the update to Microsoft's application virtualization software. App-V turns applications into software that's managed centrally and that's not installed locally on the client machine.
The SP introduces Package Accelerators that let you automatically create App-V application packages using application-installation files instead of "text-based recipes".
Microsoft's planning a series of Package Accelerators for its products, starting with Microsoft Project 2010 in April, with Accelerators coming for Adobe Reader 9.4 and others.
App-V 4.6 SP1, like MED-V 2.0, is available as part of MDOP 2011 through the Microsoft volume licensing program, MSDN and TechNet.
Microsoft also said on Thursday that its planned Windows Thin PC – meant to turn an existing PC into a thin client – would be delivered as a Community Technology Preview (CTP) at the end of March. ®
Sponsored: Minds Mastering Machines - Call for papers now open