PictureBox Player 1.0.1
Films for a fiver a month
iOS App of the Week I'm a big fan of LoveFilm, and use it to rent DVDs through the post and to watch films online. Unfortunately, like many other video-on-demand services, LoveFilm uses Flash to deliver video, which means that it won't work with the the iPad, iPhone or iPod Touch.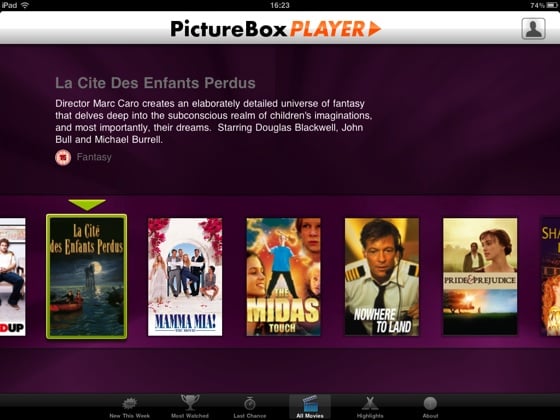 28 movies later... PictureBox's month worth of films is regularly updated
One exception to this rule is Universal Studios-owned PictureBox, which recently launched its PictureBox Player app for the iPad. There's an iPhone version in development too, and you can also watch films on a Mac or PC with an ordinary web browser.
PictureBox only offers a modest selection of 28 films at any given moment, but at the end of each week it deletes the oldest seven films and replaces them with seven new ones. For a fiver-a-month subscription, you can watch everything that's available.
You only have to subscribe for a month at a time, so you can just dip in and out whenever you spot a few films on the list that you want to watch.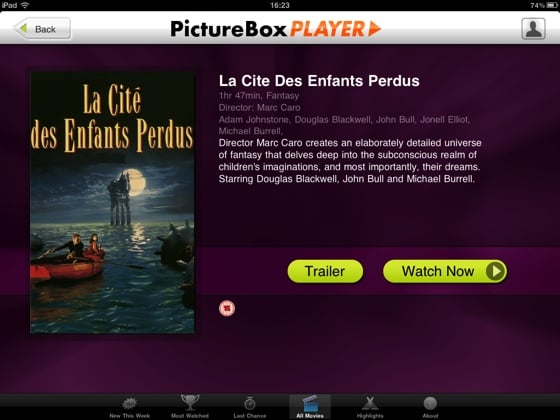 Watch out for the occasional outré fantasy classic
The app is very straightforward. You simply select a film from the list of current titles then sit back and put your feet up.
Sponsored: Minds Mastering Machines - Call for papers now open