Anobit shipping flash stash
From Hynix to Apple with love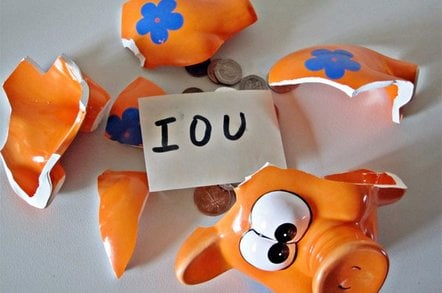 Secretive Israeli flash controller start-up Anobit is now shipping its controller with 2-bit (we think) Hynix NAND to "a world-leading provider of mobile computing devices". Well (hint, hint), Hynix supplies Apple, iPad two is shipping ... nuff said.
The controller in question is the MSP2020 and it uses Anobit's memory signal processing (MSP) technology to get usable flash cell readings from cells whose data could otherwise be too vague to use. This helps prolong the working life of the flash cells in question and is particularly applicable to multi-level cell (MLC) flash, which has a shorter endurance anyway than single level cell (SLC) flash.
We're not told much by Anobit beyond the fact that it is shipping MSP2020 controllers with sub-30nm geometry Hynix NAND. A geometry shrink shortens the endurance of flash chips and Anobit hopes its MSP technology will be increasingly taken up as flash fabs shift to sub-30nm NAND and then head towards sub-20nm chips.
The MSP2020 controllers support two ONFI-compliant interfaces, and SSDs with 4GB to 128GB capacity. Anobit isn't revealing the read and write IOPS numbers for 4KB blocks. We know that the MPS2000 family does up to 6,000 read IOPS and up to 10,000 write IOPS, a markedly unusual asymmetry as SSDs usually skew the other way, with read IOPS being much higher than write IOPS. But we can't say if this pattern applies to the MSP2020 'cos cagey Anobit isn't saying what the numbers are.
Anobit does say the throughput is 100MB/sec for both reads and writes – hardly impressive.
It won't actually say whether the SSDs its shipping are 2-bit or 3-bit either, saying: "We cannot disclose Hynix product details." Anybody smelling the scent of apples here?
Just keep taking the tablets. ®
Sponsored: Minds Mastering Machines - Call for papers now open