Dixons Advent Vega
Geek's delight, consumer's fright
Review I had not had the Advent Vega out of the box for more than half an hour when I felt a very strong urge to fling the thing across the Reg Hardware office.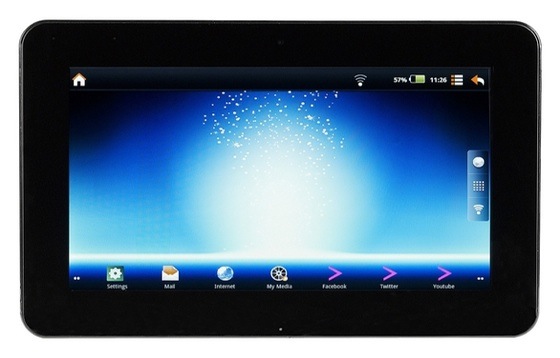 Dixons' Advent Vega: rather long and thin
I took receipt of the 10.1in tablet on the day Apple was due to announce the iPad 2. If the Vega is anything to go by, it needn't have bothered. The Advent tablet demonstrates the perils of brand owner Dixons' desire to keep the price low, and of jumping on the tablet bandwagon too soon.
The Vega was actually released way back in November 2010, but only recently has it gained the ability to play Adobe Flash content. I didn't want to review the Vega until Flash was ready to go. It is, as a trip to YouTube and a variety of other Flash-laden sites proved.
But there's still so much wrong with the Vega.
Let's start with the hardware. The Vega's netbook-like 1024 x 600 display is a widescreen job, and while 16:9 aspect ratios are all the rage in laptops, it feels entirely wrong on a tablet. Hold it in landscape mode and it's fine, but flip to portrait and it's just too darn narrow.
Dixons' developers must have spotted this early on, because the Vega is so clearly designed to be held in a landscape orientation. In that mode, the webcam is at the top of the screen, ditto the power key. The dock connector at the bottom of the tablet, and the HDMI, USB and Micro SD ports on the right-hand side.

Full size USB and HDMI ports built in
To stress the point, the Vega's auto-rotate system is automatically disabled when you're at the home screen. There's a key on top to disable auto-rotation, but the home screen won't shift no matter what. All the other apps do, except for the WHSmith ebook software, which forces you into portrait mode.
Sponsored: Minds Mastering Machines - Call for papers now open