New service pitches IP bonding to channels
Time to share the load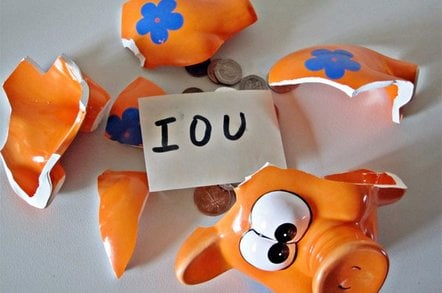 Fusionbroadband, a new company based in Melbourne, is hoping to attract system integrators as channels for an IP-based bonding technology developed in Canada.
Bonded DSL isn't a new idea, according to Fusionbroadband's founder Jason Maude, but the solution he is pitching, from Rocket Networks in Canada, works at Layer 3 rather than Layer 2.
Maude said this gives users the ability to bond services from multiple providers, rather than using a single provider for the bonded connection. It also avoids the complexity of more familiar load-balancing solutions (such as having to manage traffic across routes to multiple public-facing IP addresses).
The system is particularly aimed at broadband-starved SMEs, Maude said. The target market is the company whose budget (or location) will not support a fibre connection. While SHDSL is often the connection of choice for such companies, it is relatively expensive (low-contention services particularly so) and symmetry comes at the cost of downlink speed.
Fusionbroadband's customers will pay $75 per month per bonded connection in addition to their ISP fees. Deployment at the customer end is a single appliance that reassembles the incoming traffic. The traffic is split across ISP networks in Fusionbroadband's data centre.
Maude also said the system monitors customer connections for issues such as line instability, falling speeds and packet loss. If a customer connection becomes degraded it will be taken out of service until conditions improve.
Maude noted that the other key requirement is that the customer site (for example, the SME's offices) is in a location served by multiple copper pairs. Most offices and factory units "probably have 10 or 12 pairs" serving the building, he said.
Since the system is designed to split traffic across multiple ISPs, Maude said it is unlikely to attract much reseller interest from service providers. "So we're very interested in talking to SIs as our delivery mechanism," he said. ®
Sponsored: Minds Mastering Machines - Call for papers now open