Nintendo 3DS bothers Brits about blinkers
Eye strain fears to hinder sales?
Research suggests over a third of Brits are concerned about the effect Nintendo's upcoming auto-stereoscopic handheld games console, the 3DS, will have on their eyes.
Shopping website VoucherCodes.co.uk says it questioned 3000 UK adults and found 37 per cent of them were worried about the health alert Nintendo issued in January this year.
The warning - which may well address 3D tech in general - says children under the age of seven shouldn't play the 3DS with the 3D setting on, as their eye muscles aren't yet fully formed and so their sight could be harmed in the process.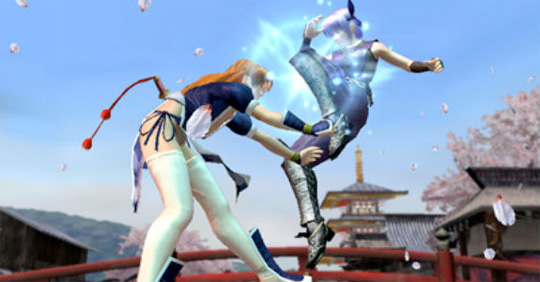 Tough on the eyes?
And some older folk who've tried out out the 3DS here in Vulture Central find the handheld's 3D effect to tire their peepers after only a short time playing.
While Nintendo has seen heavy sales since the 3DS was released in Japan last month, the price of the device could also prove to be a sticking point over here.
Two-thirds of those folk questioned said the price tag of £220 was too expensive to tempt them, while a third said the five-hour battery life would also affect their choice.
A fifth did say they were impressed at the 3D camera, and were tempted to invest.
The Nintendo 3DS is out on 25 March. ®
COMMENTS
Spherical objects!
"Shopping website Voucher Codes says it questioned 3000 UK adults and found 37 per cent of them were worried about the health alert Nintendo issued in January this year."
I strongly doubt that a third of Brits even knows about the coming of the 3DS, let alone have heard of a health warning from Nintendo.
There's lies, damned lies and statistics.
Please stop quoting £220 as the price
It's available for under £200 at nearly all the top game hardware on-line sites
*this space for sell*
You mean they forgot to say that 63% asked "What's a nine ten doh?"?
RE: "what was the point of the thing again?"
... to provide a mechanism to generate more sales, a significant proportion of which will come courtesy of the "must have new shiny shiny, bye bye old(ish) shiny shiny" brigade. And to stymie the efforts of R4DS et al (or whatever the kids are using to play "homebrew" these days). You didn't think it was all about jumping on latest ill-fated iteration (mark my words) of the 3D fad bandwagon, did you? Ah the innocence of yoof.
@Stephen 2
You sound like you have no idea what you're talking about. Which DS games can be completed in an hour?
If 98% of owners are bootlegging all their games then why do Nintendo bother? I suspect the figure is quite a lot smaller than that, it wouldn't be worth the effort otherwise, would it?
I just spent £50 on two copies of pokemon (black for me, white for the boy) and I expect, based on previous games, to get at least 40 hours each out of them. More likely, as I like to just chill and nose around a bit, I'll get closer to 80 hours out of mine. So at around 50p an hour that's not a bad rate.
A 95p mobile game might last you an hour, but I don't have any DS games I have that can be completed in anything like that time.