Launcher Pro
Sharper eye for UI
Extra functions for a small consideration
Launcher Pro isn't just a pretty face, though, it's also fleet of foot. Swap to it from Motoblur, f'rinstance, and you will be shocked how much faster your Motorola handset reacts.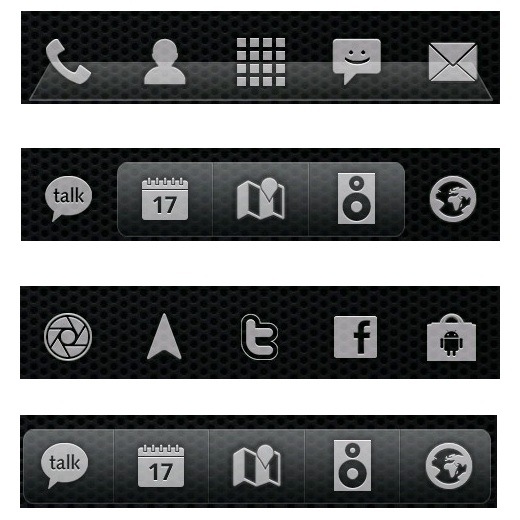 Get more docks than the Thames Estuary
Bung the developer $2.99 via PayPal - Market payment is coming soon - and you get a code to unlock some extra functions such as widget re-sizing and access to a selection of HTC Sense-style live widgets. None of these are really essential, and the text in the social network widgets is too small, but at £1.82 with multiple handset support it's still a good deal.
Hint
If you're worried about how to swap back and forth between launchers, download Home Switcher, a tiny app that lets you switch between all the launchers you have installed and set whichever one you want as the default. ®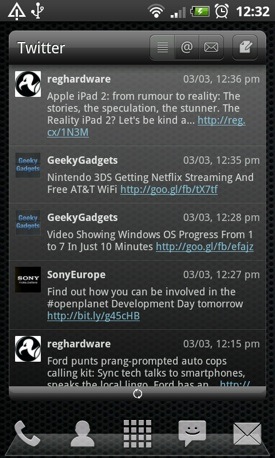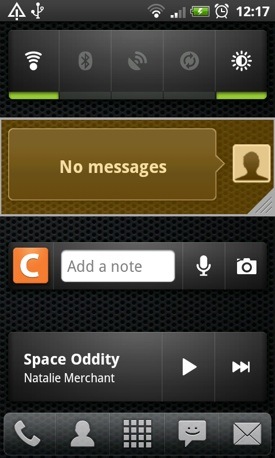 Add widgets... and resize them
We'll be making our selection of the best Android smartphone and tablet downloads every Tuesday. It you think there's an app we should be considering, please let us know.
iDevice fans, iOS App of the Week is published on Thursday.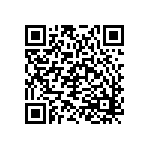 Sponsored: Minds Mastering Machines - Call for papers now open

Launcher Pro
Gain complete customisation control of your Android smartphone - and a more responsive UI.
Price:
Free. Extra functions available with a $3/£2 donation RRP