Acronis: We're snatching Symantec market share
We're coming to get you, backup!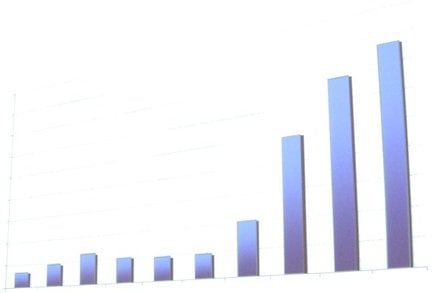 CeBIT Acronis says that it is taking market share away from the established players like Symantec as server virtualisation changes prompt customers to re-evaluate backup and recovery products.
It's not that customers migrate backup data sets from, for example, BackupExec to Acronis. Instead the legacy backup software gets left behind as newer consolidated and virtualised servers get protected by software from players like Acronis.
We asked Laurent Dedenis, Acronis' world-wide sales and marketing president for a 90-second summing up of Acronis at CeBIT.
"We provide the full spectrum of protection from bare metal recovery through backup to disaster recovery (DR) targeting Windows and LInux for small and medium enterprises and larger ones with physical to physical (P to P), physical to virtual (P to V), V to V and V to P for Citrix, Hyper-V and VMware with one platform - Acronis Backup and Recovery 10, a single backup facility for on-site/ off-site and cloud protection."
Does VMware provide competition to Acronis?
VMware is selling software to backup via vCloud. There is also VMware backup. This product is in competition with Acronis, but VMware is just V to V and they don't do migration as Acronis does, from one V environment to another ie Citrix to/from VMware.
How does Acronis cope with initial cloud backup loads?
We do initial seeding via an Acronis-delivered hard disk drive (HDD). There is no other way of doing it, no other option. Ditto for large recovery. But times will change. We'll see multi-gigabyte uploads working in decent times.
Network bandwidth will become more available, and, yes, it will be expensive. In fact in Korea broadband speeds in some locations are already extremely high and can do upload and offload at amazing speeds.
Do customers change backup and DR suppliers or do they stay with them for life?
Acronis has been acquiring new customers for six years. So customers do change. Why? They change their own infrastructure. I.e. Servers go virtual. They consolidate 25 servers to 12 or 13 virtual servers and then reconsider all their software, and so become open to other suppliers, better solutions.
So they could abandon the existing BU/DR - or there could be a mix. But the percentage of virtualised servers is growing. Small and medium enterprise (SME) server virtualisation is increasing particularly over the next few years. There is a transition as virtualisation spreads into their environment and SME customers could end up with several BU/DR supplier/product environments.
Do customers actually migrate from one backup environment to another?
There is no automated tools for migration from one BU/DR environment to another. Existing unconsolidated legacy app/servers could stay with legacy BU/DR. Our customers are generally with us for life.
Sponsored: Minds Mastering Machines - Call for papers now open