Olympus PEN E-PL2 Micro Four-Thirds camera
EVIL by design
Shoot out
For those happy to stick with the out-of-the-box version, the E-PL2 brings a decent number of built-in effects, such as a Pinhole effect and a tilt-shift-lite effect called Diorama. These are accessible through the menu system, or, if you prefer to let the camera do the work, the "Art" setting on the mode dial gives you a menu of effects to flick through, complete with miniature previews. The only thing to beware is that using these effects adds significantly to the amount of time it takes to process and store each frame, but the results look good.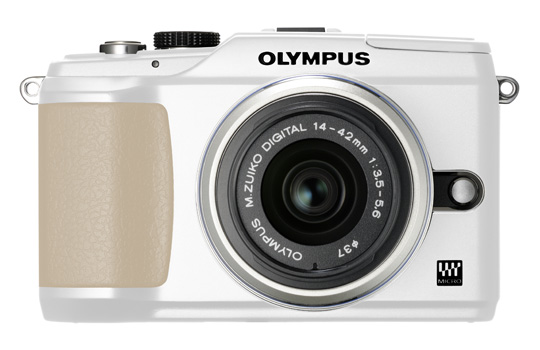 Numerous accessories, compact size and great styling, PEN cameras are certainly an attractive proposition
Olympus claims the lithium-ion battery is capable of taking 280 images, if you use the flash 50 per cent of the time. The E-PL2 did well over the course of my testing, managing around three days of intensive use, including plenty of stills photography, plus a few minutes video capture along with plenty of chimping at the back of the camera.
With the E-PL2's RRP around £530, it has its work cut out for it. For instance, compare its high-ISO images with those from the Sony NEX-3 and it's clear the latter has the edge in terms of image quality. Meanwhile, more serious photographers should consider the Nikon D3100, which will set you back around £100 less, besides offering superb image quality as well as 1080p H.264 movie capture to the E-PL2's 720p M-JPEG mode.
Verdict
The E-PL2 is a great camera. It's a huge amount of fun, is highly usable, and I'm a big fan of its retro design. It's also an enormously capable performer - simple enough that beginners will be able to pick it up and use it, while offering enough power for more advanced photographers to get what they need. For now, those looking for a mirrorless camera will be better off going for the cheaper Sony NEX-3, but that doesn't mean the E-PL2 isn't up there with the best. ®
More Camera Reviews…

Panasonic
Lumix DMC-G2
Olympus
PEN E-PL1
Leica
M9
Sony
NEX-5

Olympus PEN E-PL2 Micro Four-Thirds camera
Retro chic interchangeable lens camera with 12.3Mp Micro Four-Thirds sensor.