iDect iHome Android phone
The household handset meets the 21st century
Review As well as smartphones and tablets Google's Android operating system has started cropping up in media players, ski goggles, car stereos and even headphones, so it's perhaps not too surprising that it's now turned up in the humble landline home phone.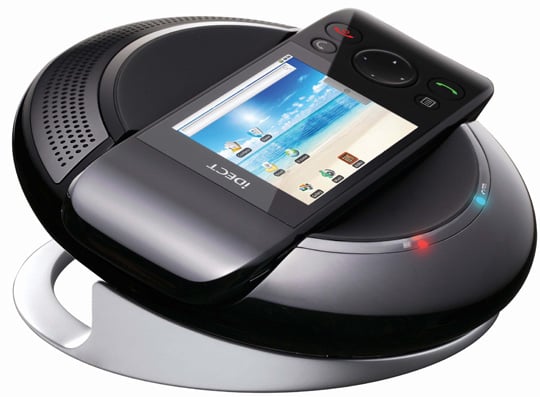 Powered by Android, built by Binatone: the iDect iHome Phone
Rather more futuristic and stylish than your average dog and bone, the iDect (by Binatone) iHome Phone consists of a rather smart circular base complete with built-in speakerphone and digital answering machine. The all-important touchscreen handset sits atop of all this to recharge. The handset is a solid and pleasantly proportioned lump with physical back, menu and call keys plus a four-way navpad, all arranged below the 2.8in LCD panel or to the right of with the screen when in landscape position.
Nice though the handset is, you only get the one and I couldn't find a way of buying any more. Other DECT (Digital Enhanced Cordless Telecommunications) compatible handsets will of course work, but that's not the point, for £100 two handsets should be included.
Compared to the often labyrinthine menu systems of some home phones the iHome is blindingly easy to set up and use. It's certainly the first cordless phone I've come across that doesn't require you to keep the user guide for future reference.
From making calls to hooking up to your home Wi-Fi network or browsing the web, the iHome operates in exactly the same way as any other Android handset. Alas, the absence of the Google stamp of approval means you can't sign in to access your account contacts – a significant drawback in a telephone.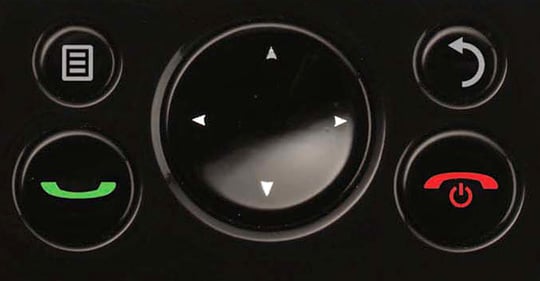 Simple controls and navigation
What you do get though are all the other basic Android niceties such as a web browser, e-mail client, music player, Internet radio app, e-book and RSS readers and a selection of widgets. I'm not sure most people need all these things on their home phone handset, but like condoms and snow chains, I suppose it's better to have them and not need them than the other way around.
Sponsored: Minds Mastering Machines - Call for papers now open